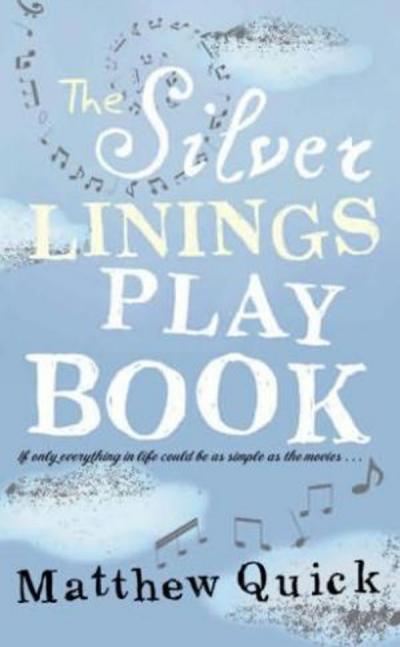 I just finished this interesting novel called The Silver Linings Playbook, by Matthew Quick. It is the story of a man, Pat Peoples, who is checked out of a mental institution by his mother, who is determined to bring her son back on track after a treatment period at the said institution. What follows is the reconstruction of a man who believes in silver linings. Pat fervently believes that his estranged wife will soon come back to him, but gradually realises that he had spent years inside rather than mere months that his medication-addled mind had led him to believe.
    He tries hard to rekindle with his father, brother, best friend and other people who really care for him. He meets the mysterious Tiffany, who asks him for sex, upon a first meeting, which puts him off. But Tiffany develops a strange attraction towards Pat and follows him around. As the story unfolds, we get to know the coping mechanisms that Pat has developed to block the serious incident that got him admitted in the mental institution in the first place, as well as the reason of Tiffany's extremely strange behaviour.
     The main theme in this novel is the issue of mental illness. It explores the coming to terms with the condition by the patient himself and how it is coped with within a family. It asks for previously untapped courage on the part of the patient to be able to live with the condition and find ways to cope with episodes that unfailingly come. It also showcases how family members deal with the situation.
    Unless family members and people close to the person suffering are truly willing and loving, to deal with someone who suffers from mental illness can be incredibly frustrating. It is very demanding; it requires unconditional patience, understanding, without any place for judgement for this is such an illness that does not get cured in the short term. There are no magic remedies or pills that will make the pain go away, for pain, or angst is an integral part of mental illness.
    A very important aspect of mental illness is judgement. Judgement kills the possibility of empathy and places the "judge" in a patronising position, to whom the patient will never talk to. It is important to keep an open mind and heart when talking to someone suffering from depression or other type of mental illness. Very often, the one suffering really wants to get out but is imprisoned in the state. It is not for lack of wanting to get out that the patient stays in an episode, it is a question of enduring the episode and try a best to come out of it as unscathed as possible.
    It is also not fair to judge the family or parents. In many cases, the immediate family might not have an inkling of what's going on. The sufferer might be able to conceal his suffering so as not to inconvenience his family or because he thinks he can handle it. However, there comes a point where he can no longer handle it and finds no one to talk to. That's where the real danger lies and that is where family members should immediately address any changes in behaviour. It can save lives and give a much needed helping hand to someone who badly needs it.
    No one should ever feel ashamed of suffering from depression or any type of mental illness. No one should judge a sufferer or his family members. What are truly needed are empathy and a patient ear. Sometimes, even an ear is not needed, just a presence is enough.