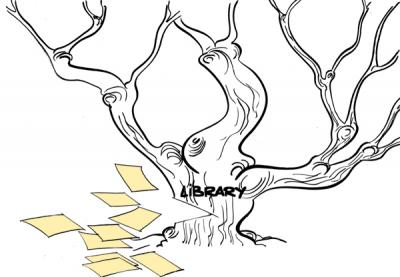 The lending section of the Carnegie Library at Curepipe has been rendering an inestimable service to readers of all ages since a very long time.
Like many other readers, I have had, over the years, the privilege of reading the books of Stephen King, Sydney Sheldon, James Hadley Chase, among others.  I have also derived immense pleasure reading V.S. Naipaul's biography, Khaled Hosseini's A Thousand Splendid Suns (about the political and social turmoil plaguing Afghanistan and its effects on the lives of ordinary citizens), Amitav Ghosh's Sea of Poppies, the books by Dominique Lapierre, and Vikram Seth's A Suitable Boy.
Books being sold at exorbitant prices these days, it would have been practically impossible to purchase them all.   In this context, our thanks must go to the Carnegie Library for giving us the opportunity to read and enjoy a variety of books by writers from around the world.
A total mess
However, we cannot afford to ignore the fact that the lending section is actually in a real mess.
Books are haphazardly placed on the shelves.  One has the impression that there is an air of sheer negligence all around and that no one really cares about arranging the books tidily.
When a person enters a library and finds that books are laid out in a disordered manner, he is likely to feel de-motivated.  A pleasant layout, on the contrary, would have made him comfortable.
The books are also unbelievably mixed up.  Spirituality books are together with French novels, thrillers are among Hinduism books, books on health are lying along with fiction.  Total confusion prevails.  This has been going on since some time now.
If you are searching for a particular book on a certain topic, you will have to move around the entire library. This is evidently time-consuming and tedious.  Books ought to have been classified under the correct topics to facilitate the task of readers.  A reader must be able to find a book of his choice quickly and easily.
Books as old as 20 years or more are still on the shelves.  Many of them are dog-eared, with yellow or missing pages.  There are books whose pages are torn or scrawled with pens and pencils.  Given their poor condition, and having served their time, they should be removed.
Scores of books are stacked in a corner, giving the library an old-fashioned and shabby atmosphere.
And the less said about the shelves covered with a thin layer of dust, the better.
In other libraries, one has to leave one's bag in a place specifically meant for this purpose before going into the library to choose a book.  Thus there is less possibility of materials being taken out.  At Carnegie library anyone can walk into the lending section with his bag, thus opening up a greater chance of someone sneaking away with a book.  I would personally like to urge the librarian to exert strict control.
Since some years now the library is no longer displaying new titles.  At one time readers used to have them regularly and it was a delight going there knowing that you will get new material to read.  I know quite a few readers who are today no longer enthusiastic about taking books from the library.
It is hoped that the necessary actions will be taken to give satisfaction to the numerous members of the library.
In the light of the above shortcomings, the American Corner, Harper Lee Center, is therefore a refreshing addition.  One comes across a reasonable number of American publications on several topics.  One can borrow 2 books for 14 days or 1 book and one magazine (TIME and Newsweek, among others).  One doesn't have to pay any membership fee and I am told there is no fine to settle in case books are returned late.
It will be good reading material for both adolescents and adults, no doubt.  Incidentally, I have just finished The Chaneysville Incident by David Bradley, a remarkable novel about the black experience in America.