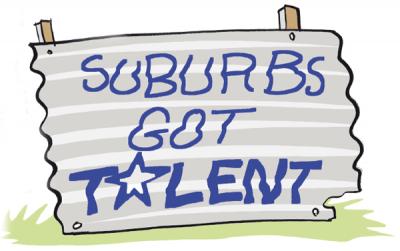 It feels good to be from Tranquebar right now. Kennedy St Pierre has made this suburb of Port Louis very proud. And it is good to be Mauritian too! To have that unique feeling that brings a tear to your eyes when Kennedy appeared on TV and ready to come through with flying colours. That feeling that makes you clap and scream at the TV: "Allez Maurice!" That feeling that makes you smile with pride when the commentator referred to Kennedy's final fight as an 'eye-catching performance'. That weird sensation in your tummy when you see the young man from Cite Madeleine win a silver medal at the 2014 Glasgow Commonwealth Games. Well, I often feel like a cosmopolitan citizen of the world, but let me say that Kennedy St Pierre awakened in me this week-end the 'fibre patriotique' – and it felt so great!
Mauritius has to thank Kennedy for lighting up the Mauritianness in all of us. Tranquebar, with its deprived areas such as Bangladesh, its squatters, its ZEP school Guy Rozemont and its sad memories of Marie Ange Milazar, can pride itself on being a place that nurtures its young people. Kennedy St Pierre is just one of them, together with his friends from the Centre de Boxe de Tranquebar and those from the Tranquebar Black Rangers Volley-ball Club. Another son of Tranquebar who has made it big is Jonathan Chimier. The highly accomplished long jumper came first in the event at the  HYPERLINK « http://en.wikipedia.org/wiki/2004_African_Championships_in_Athletics » \o « 2004 African Championships in Athletics » 2004 African Championships in Athletics in Brazzaville in August 2004.
Like sport, music has the ability to pull people together and none of the talented musicians from Tranquebar will deny this. Certainly not Linley Marthe, who is considered by many as one of the world's best jazz bassists, and who has made the long journey from Tranquebar to Europe and worked with late Joe Zawinul, one of the most influential jazz musicians of the twentieth century.
The success story of Negro Pou la Vi is yet another example of why Tranquebar should be recognised more for what it does than for what it does not. Tony Farla (Soul T) and his friends will never forget the place where they grew up and which got them to where they are now. That is, to be one of only a few Mauritius bands to have performed in the Stade de France, as well as at the Cannes Festival, and to have worked with celebrities such as Manu Dibango and the Black Eyed Peas.
Negro Pou la Vi, Linley Marthe, Jonathan Chimier and today Kennedy St Pierre are role models for the children of Tranquebar. Now, how many little Kennedys are there in Tranquebar? How many Jonathans are running in the streets? How many young Linleys and Tonys are transforming their 'balye lakaz' into a guitar or a microphone? How many potential boxers, athletes, musicians are we letting go of? How many wasted talents are we not picking up?
A British comedian quipped on a recent TV show that East African athletes make such great runners because for them running at the Olympics was just like going to get a pint of milk – meaning this is what they do in everyday life. Now this was a comedy show so everyone in the audience laughed, but the joke reflects an inaccurate, reductive Western theory that still persists about the talent of these African runners, when in fact the reasons for their success can be found in a number of factors, such as living at altitude, a healthy carbohydrate-rich diet, and, very importantly, running barefoot in childhood (which gives runners strong feet and legs), as detailed by Adharanand Finn in his much-acclaimed 2012 work 'Running with the Kenyans'.
But the main motivation behind the Kenyans' success could well be the 'hunger to succeed' and escape from rural poverty as explained to Finn by Glasgow University sports scientist Dr Yannia Pitsalidis (Sean Carey, 2012). Which when you think about it could also be a major driver for our little Mauritian girls and boys from deprived areas in Mauritius who run in the streets everyday to 'met enn go' – yes, they too could take running just a little bit further to escape their urban poverty. And let us not forget those little ones who build their own DIY drum kits with old buckets and cans to create a rhythm. They could also beat the latest branded drum kits loud enough to make their voices heard and their presence felt.
So these kids need to be seen running and heard playing and singing. But whose job is it to go and find these kids in Mauritius? Let us turn to the UK for a suggestion about how this might happen. Six years ago two British sprint legends, Linford Christie and Darren Campbell, visited the socially deprived Grahame Park estate in North-West London to look for the next generation of championship athletes. Of course Christie and Campbell, who have both won Olympic gold medals, knew exactly where to look to find talented sprinters – not in the UK capital's wealthy enclaves, but in one of its most deprived areas. Furthermore, not only did they discover hidden talents, but they also gave the children of Grahame Park something to believe in.
This is exactly what our Mauritian kids living in socially deprived areas need: something to believe in. Not just for one week-end on a large screen in a local school watching Kennedy St Pierre achieving sporting greatness, but in their everyday life too. They need adults to come and find them, praise their talents and offer them something for the future. So that way we will have more Kennedys, and Jonathans, Linleys and Tonys in the years to come. Allez Maurice!