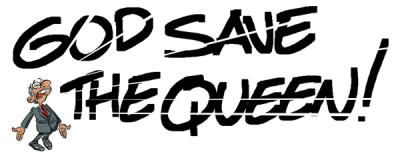 Recently I heard the Ag. Prime Minister (PM) saying that a post in the top hierarchy of a governmental body has not been filled yet because the present government was looking for a "world class" director. This is the first time and it won't be the last neither, as Mauritian authorities have caught with the trend of 'looking for foreign' when it comes to important positions, consultant work, advice, etc.
Indeed, it is quite common nowadays to have many posts in the government, parastatals, and also in the private sector, filled by people from abroad. No wonder that Mauritius has managed to attract many foreign investment in the past decade: loads of IRS and RES have been built, lots of people from South Africa (too eager to create new mini-towns here), France and Italy specifically have come to our shores (very often without visa or without any permission to work or start a business here), bring their relatives, parents, children, girlfriends/boyfriends, mistresses…
Our current PM is only too happy to be in London to celebrate the Queen and her Cameron, while at the same time saying he's going to fight against the naughty Brits to bring back Chagos to us… What a pity! And when we see how our own policemen and judiciary treat Western foreigners suspected of crimes here (with velvet gloves and VVIP treatment) while Mauritians abroad can die in prison or get killed without Ministers from these countries meeting the relatives, then we cannot help but to think we have developed much as a nation, as people, as a government…
In truth, we are still very much colonized in our minds, mindset and in the way we act. Well, not all of us, Mauritians, but many of us, are. We still tend to think that what comes from abroad, especially from past colonial masters, is better. No wonder that many from our youth think that the grass is greener abroad (UK, Canada, Australia, New Zealand, the US…), as they feel they can't get a decent opportunity here. Because the more the years pass by, the more it looks like "Mauriciens kontan kraz Mauriciens" and Mauritius doesn't really know what it wants (green economy hub, tourism hub, educational hub, IT hub, financial hub, hubby hub?) while encouraging foreigners to come in, while many promising youngsters prefer to leave rather than live here as a boot-licker or a black sheep….
Hence, isn't it time to advertize for a "world class" Prime Minister and « world class » Ministers and Permanent Secretaries from abroad to rule the country now?
I think we may need to start the recruitment exercise a.s.a.p.