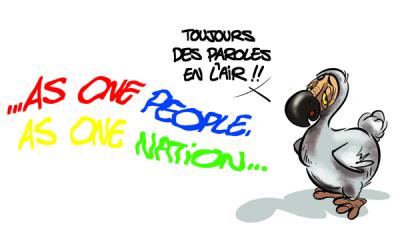 We never cease to talk about globalisation, which seems to hold no secrets for us. Today, I invite you, my dear reader-friends, to reflect upon our country and the way we are slowly carving our own niche in this global society. There can be so many aspects that we can look at, but let us dive into the world of international arbitration and foreign investment – two areas that may be less familiar and less talked about, but which definitely deserve to reach out to our people.
Our country, the emerging arbitral seat
The beginning point for international arbitration in Mauritius is the legal framework that has been set up under the International Arbitration Act 2008. Innovative in its approach, the law aims at making of international commercial and investment arbitration a new area of services that can further boost the Mauritian economy. Our independent judiciary and our mixed legal system are our strengths. Also, following the host agreement signed between the Permanent Court of Arbitration at The Hague and Mauritius, we are fortunate to be the first country to have the PCA physically present here, through a Permanent Representative. Last year, an agreement was signed between the London Court of International Arbitration and the Mauritius International Arbitration Centre to promote international arbitration in our country. So, we are all set for this new journey, a brave initiative of the government. The political willingness that has given birth to the materialisation of the international arbitration project is, in fact, what demarcates us from other African countries like South Africa, which remain stagnant in this area.
Our visibility in the world
Leaving aside the other technicalities of arbitration, let us ask ourselves why it is worthwhile to devote so much of our energy on making of Mauritius a recognised seat of arbitration. I see it as a powerful means of increasing our visibility in the international arena. Though not always obvious, in a world where small States often find many of their policies being dictated by international bodies such as the World Bank and the World Trade Organisation, we need to become stronger- not to fight against anyone, any State or any international organism, but to make ourselves heard and understood as a nation.
The emergence of Mauritius as a successful arbitral seat would serve as a guarantee of nation-stability to the outside eyes, which englobes all aspects, be it judicial, political, economic or social- a good perspective for good investors. It is so much important for us to be a credible nation if we want to further integrate the international community. We have entered the arbitration universe late, as compared to others like Singapore and Hong Kong, but we shall excel for sure. It is just a question of expression and market exploration. Both India and China could be significant arbitration markets for us, especially in view of the increasing amount of investment in African regions that is being routed through Mauritius. I would just say this much- the prosperity of a nation is guided not by wealth but by brain culture. We may not have any natural resources, but we abound in human power, and we have to use this same power to propel ourselves in the world of arbitration.    
Sustaining our Economy
I believe, while promoting Mauritius as an arbitral seat for international investment dispute resolution, we can also encourage foreign investment in Mauritius on a parallel platform. Both do not necessarily relate to each other, but the end is the same- a sustained economy. Due to a lack of information, there may be many fears harboured on foreign investment. The truth remains that we cannot afford to live within a small box in our era of global opening. Certainly, some concessions have to be made in the process. The government is called upon to provide the framework to attract investors. This may imply a favourable tax regime and other facilities for the entry, setting up and operation of the foreign investment. Above all, it calls for an open mindset.
Mauritius does stand to gain from foreign investment, be it in terms of employment, capacity building, expertise or technology and know-how sharing. But we should not forget that the country may also risk losing millions in case of disputes arising and compensation having to be made to the investors for breach of their rights and international standards like fair and equitable treatment. That is why, in principle, it is much better for us to make commitments only to the extent that we can abide by them. At the same time, it is important for us as a country to maintain the balance between investment incentives and our other priorities, like sustainable development as well as other investment regulations. This would perhaps call for a review of our national policies, so that we may better accommodate foreign investment opportunities. Investment law is an ever-evolving universe and we have to keep pace with this evolution in order to implement what is the very best for our country. Maybe one area that we could focus on is green investment, especially in view of the climate change and sustainable development debate. We could take the lead in Africa, for instance, in renewable energy investment. It would again just be a question of policy-making and preparing the ground for such foreign investment opportunities.
–––––––––––––––––––––––––––––––––––––––––––––––––––––––––––––
Facing an energy crisis – should
we turn to foreign investment ?
Let us imagine ourselves 20 years from now- a fully-educated population, excellent communication system, an advanced transport system, high-tech buildings. On a boiling day (judging from the heat waves we have faced the past few days, not to create any fright, it should be worse if we follow the same trend), our air-conditioners and fans suddenly come to a halt ; the elevators in our high-tech buildings stop midway ; our streets are plunged into darkness. Why ? Due to a partial black-out resulting from a load shedding programme by CEB's load dispatching centre to handle an ever-increasing peak. Indeed, we may not be thinking about it right now, but an energy crisis is looming close. Being a small country, with no oil or coal resources, we have to think ahead. Without wanting to indulge in the whole rhetoric of conservation and sustainable development, I would still say this – we have to pool our resources to find solutions before the problem catches us. Should we create more renewable energy awareness ? Should we, despite the environment protection argument, still allow some space for effective coal use ? Should we encourage foreigners to invest in renewable energy projects in Mauritius ? I leave the thought to you all.
–––––––––––––––––––––––––––––––––––––––––––––––––––––––––––––
Our people, our hope
Looking back on our 44 years of independence makes us realise that we have accomplished a lot. From our ancestors who were slaves, indentured labourers, and the colonisers, thanks to our independent government we now are a generation abounding in professionals, both in Mauritius and abroad, which is what enables us to meet new challenges, like the arbitration project. We do not need to seek foreign expertise on all issues. Our own people can bring their foreign experience home. What is needed is an extra effort on our part. Why not encourage our people living abroad to become more visible by engaging in politics and emerging as political leaders in their adopted countries ? In the UK, Bangladeshis, Pakistanese and others have their representatives in Parliament. Why not have Mauritians as well in foreign Parliaments, not only in the UK but all other places where a significant number of Mauritians have settled down. Discussing with Ed Miliband, the leader of the Labour Party in the UK, and young Mauritians who are British-born and aspire to do politics, has reinforced my belief that this is absolutely possible. There is so much we can do in partnership- Mauritians here and Mauritians abroad, whether in the field of education, medicine, engineering or law. Coming to think of it, despite a 3A's Higher School Certificate from England's topmost university, and despite British Common Law being part of our legal system, a law degree obtained from the University of Mauritius is not recognised in England for the purposes of qualifying as a barrister. I believe, outdated policies can be changed if we work together as part of an extended network.
What we need, as Mauritians, is for each one of us, irrespective of our background, to embrace a collective vision. How can we be part of an international community if we cannot be part of our own nation ? In these 44 years, there have been and there are still many criticisms. All I ask is this- guns in hand, are we going to run after mice when lions are waiting to leap on us ? We cannot afford a single minute ruing what might have been when we have so much to ponder over what can be, for us and for our future generations. Whenever we look back at our history, let us do so not to criticise or condemn, but to learn values. As a nation, when we choose a government out of our own free will, we have to assume our choice. It becomes our duty not to pull the system down through undue criticism but rather to reinforce it and make it more performing. Criticising is similar to negative feedback in an electronic circuit. Too much of it affects the output and results in low gain and over-heating of the circuit. We do not stand to gain from the over-heating of our people's mind. Some of us repeatedly make reference to the Arab Spring and try to transpose the situation in Mauritius. Let us not make this mistake- revolution in a democracy can only lead to anarchy. It would be the tragedy of our lives to let our aspiration as a nation die while we still live.