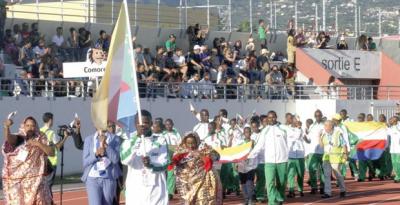 NEVER BEFORE HAS ANY HUMAN BEING — DEAD OR ALIVE — BEEN THE FOCUS OF SO MUCH WORLD MEDIA ATTENTION. AT NO TIME, IN THE HISTORY OF MANKIND, HAS ANY WORLD LEADER — POLITICAL, SOCIAL OR RELIGIOUS — BEEN THE CENTRE OF SO MUCH INTEREST + SOUL-SEARCHING THOUGHTS + SINCERE AND ON-THE-SPOT NATURAL PRAYERS + MOURNING FOR THE DEPARTED AND AT THE SAME TIME, REJOICING OVER HIS GREAT AND UNPARALLELED HUMANITARIAN AND VOLUNTARY WORK. NEVER EVER BEFORE 6TH DEC. LAST!
And then, never in a million years, has History ever recorded such a worldwide surge of sympathy and grief and that, coupled with a rare awakening and thirst for more information — among the youth of today. Not once! It was so when the anti-apartheid icon and liberation symbol — and the dignified and inspirational leader — Nelson Mandela passed away in the early hours of 6th Dec. last.
Furthermore and interestingly: History is providing yet another strange twist of heavy irony: In his death, he is more popular, more recognized, more universally acclaimed and more venerated — than when he was alive. In his lifetime, he succeeded in uniting his broken and civil-war-torn country into a single bloc behind him. In his death, he not only became an international household name but, has also been successful in reunifying not only world leaders but, the world, too, in its entirety — be it for a few mourning days only. In brief, he's even greater and even a more powerful unifier now than when he was alive. Shakespeare would have cried out in pain: "When cometh another Nelson Mandela?"
For the last few days, the press has witnessed many high-level interesting and conscience-examining articles. LE MAURICIEN and its "forum" pages have excelled themselves in the mass education drive. They and their contributors deserve our thanks. No need today, to write more on that international icon of reconciliation and reunification.
Rather, let's concentrate on how to honour his lasting legacy: In order to better unite our own country and that, in the face of institutionalized and deep-rooted discrimination and other historically ingrained prejudices. With his death, the iron is hot now. We should immediately strike a chord with the nation to strengthen his beliefs — and that, not in the interest of South Africa but in that of our own country.
NEVER MIND: soon after the final funeral service, open hostility will erupt with all its pent-up fury within his own family members and the ANC. World History teaches us that after each and every calm eye of the cyclone — there are always more violence, rage and frenzy than ever. Look at the man instead and not at his family and the ANC.
Given the global grief and focus, it's well worth congratulating the Prime Minister for his quick, conscious and right decision to call the local Parliament on Friday next: To put on record the entire country's distress, pain and sympathy for the deceased. No basking in any reflected self-glory because we had proposed it in our last article of 6th Dec. That said, a few more points are now probing my mind. THAT:
The 13th Dec. National Assembly session should be a sacred one — devoid of party line and party politics. All the Members (70 or so) should be allowed to voice their feelings for a few minutes. The sum total of the 5 hours' debate should de facto reflect the feelings of the entire nation.
6th Dec. could be declared a national holiday to pray and reflect on the work of Madiba. By the way, many workers go on holiday in December. Production-wise, we'll not lose much. If so, believe you me, we'll give a lesson to the African continent. And the Prime Minister — in the lead role — will stand to gain more than lose!
A mammoth life-sized statue of the icon on the premises of the Government House will speak volumes.
We've already written — in our last 6th Dec. point of view — on the importance of school textbooks.
Set up a high-level NATIONAL COMMITTEE comprising the best brains of the Government, the Opposition and the Private sector: To advise the country on the best and most practical ways of honouring, remembering and learning from the wonderful legacies of that greatest among the great of freedom icons. For now, the CENTRE CULTUREL NELSON MANDELA is but name only — no more than a paper tiger. It's an insult to our intelligence and to Mandela's legacy. Reorganization, time and speed are all of the essence. Hurry up! Lest other countries will catch you! Good leadership creates events and is definitely not a stupid follower to them.
And finally but most important: Let's all pray and hope that the 13th Dec. National Assembly proceedings will but honour the long-lasting and indelible legacies of Nelson Mandela. Otherwise, History will never forgive the wrongdoers. It's time to rise above the melée, "mêle-tout" and "méli-mélo" — and look beyond the tip of our noses. For indeed, world opinion will be staring at us on 13th Dec. Heed the warning!