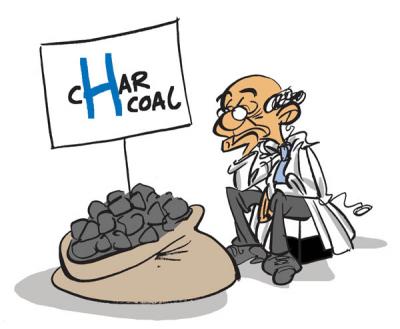 1977 : Few months after we returned to Mauritius from studies abroad we joined the Ministry of Health as Medical and Health officer and was posted at the Civil Hospital, presently known as the Dr Jeetoo Hospital. Altogether there were about 30 doctors in this major health care service point situated in the capital, Port-Louis. The working conditions were bad. We had to bear several difficult situations including understaffing, worse during emergency hours, thus in each unit only one officer was on duty outside routine working hours, on a roster basis, for both casualty and ward coverage while another single one attended to the needs in both the Paediatric Unit and in the Medical Unit. The working hours were long, over 34 hours at a stretch during week days and week-end duty started from Saturday 9 am till Monday afternoon at 4 pm. It also happened that we had to spend considerable time in the operation theatre assisting the surgeon while equally urgent cases were on hold in the casualty unit or in the minor operation room. Accommodation facilities were the bare minimum in an old rodent infested wooden building adjoining the wards and accessible to all, from various category of staff to the undesired visitor. The salary was poor, it did not match the existing workload and there was no move by the concerned authorities to bring corrective measures instead additional duties and responsibility were constantly being added to the list. Most week-ends were spent at the hospital. We had no time off for a bit of home fresh air and much against our wish our family and social life were neglected. We were obviously exhausted at the end of the day.
Despite all we enjoyed working in the place, one of the oldest and well established health institutions in the Indian Ocean where had previously served several eminent professionals to name a few Dr Rouget, Dr Célestin, Dr Seegobin. Dr Shun Shin and which was often visited by foreign experts among whom the surgeon, Dr Barnard from South Africa. The catchment area of the hospital which stretches from Baie du Tombeau to Le Morne through the district of Port-Louis, Black-River and parts of Plaine-Wilhems brought to our attention the health needs in our country. We hardly expected to come across so many "zones de santé prioritaire" in the city and along the coastal regions, both places where there were neither shortage of cheap goods nor of fresh vegetables, fish and fruits, yet the disease burden was of concern. A sense of collective responsibility for the upkeep of professional values towards patients care prevailed among the team on post in 1977. Our colleagues needed not be asked for help, they voluntarily extended their services allowing those in difficult situations some free time for meals or rest. Our immediate boss treated us as their junior colleagues but had no hesitancy to draw our attention to our shortcoming. The Heads of Unit showed no leniency towards us either. (Some of our ex-senior colleagues today occupy top ministerial positions in the government.) As repeated requests made per established procedures to the authorities for betterment in the working conditions were in vain our outspoken colleagues entrusted us with the responsibility to lobby with our "connections" for the necessary. Indeed most of the doctors were well connected with the political powers of the day either the ruling party or the opposition, some even had their right foot in one party, the left foot in another !! We opined that to be subjective or personalize a matter concerning a group of civil servants was not the recommended approach. Frustration was rising ; something had to be done. A meeting was then held in the doctors' mess, those present were free to express themselves and suggest a course of action. Almost all regretted their choice of a career in medicine ; one very upset colleague felt that he would have been better off selling charcoal instead of attending to patients – "plito al vann sarbon qui aprann docter vinn travay dan lopital…" – and added that if the working conditions remained unchanged he would tender his resignation without delay. Many agreed and volunteered to follow him in his exit not without going in full force on a go-slow and a strike before. In view of the seriousness of the matter and in the hope for immediate solutions a decision to meet directly the Prime Minister Dr. Sir S.Ramgoolam instead of the Honourable Minister of Health and others at the headquarters 5th. floor, Emmanuel Anquetil Building was approved unanimously.
 At an early appointment The Prime Minister Dr. Sir S Ramgoolam gladly welcomed a delegation from the Civil Hospital at his official residence, Desforges Street, Port-Louis. Over a cup of afternoon tea in a relaxed atmosphere each one was given the chance for his "case presentation". Then after patiently listening to all and at times putting in a word the Prime Minister said in a reprimanding tone :
"What do you doctors want ? You are the cream of the society. You are here to serve the patients, what do you want ? You want to sell charcoal …. ? "
We could not believe our ears. Dead silence followed. No reply from anyone. The meeting ended abruptly and peacefully.
The news was received with shock at the hospital. It never occurred to us that the proceeds of our meeting could or would be leaked out. It was useless to waste time on guessing who the culprit could be. Business resumed as usual. Sometime afterwards one member of the delegation team was awarded a scholarship, over and above the head of a scientifically more competent officer, for specialist studies abroad ; three outspoken practitioners were transferred with promotion to another department locally where they themselves had under their responsibility officers expected to enforce and maintain law and order everywhere, including in the essential services, of which of course the health sector is one ; the submissive doctors continued to slog in their rough and tough environment for quite a long time.
One quiet Saturday afternoon The Prime Minister Dr. Sir Seewoosagur Ramgoolam paid a discreet visit to the casualty unit where he spent almost half an hour in a pleasant mood with the staff and insisted not to call for the duty officers who were elsewhere but not at their site of work. Unaware to us an independent objective assessment exercise of the services was on. The PM was a sharp observer. Days later our working conditions somehow gradually improved and the overtime allowance was increased.