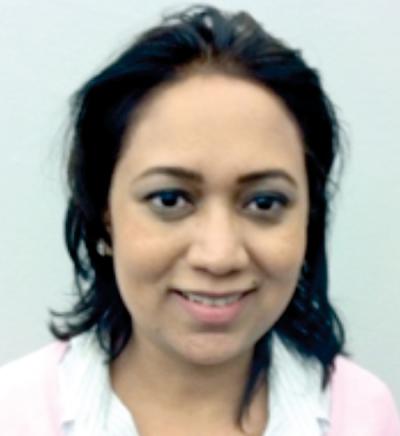 The owner of a spa and wellness center in Mauritius was one of 40 female entrepreneurs from Africa who participated in an innovative training and professional development program sponsored by the U.S. government. Since it began last year, the African Women's Entrepreneurship Exchange Program (AWEP) provides opportunities for business owners in Africa to come to the United States and meet with their American counterparts.
Nivedita Ramsarah Nathoo, founder and managing director of N.S. Surya Ltd., a private spa and wellness center, joined other participants from across the African continent. The program began in Chicago and then Nathoo moved around the country, stopping for meetings in New York City, Portland, Oregon and Sante Fe, New Mexico, before the program ended in Washington on Oct 6.
« I've met people in my same line of business and it's been great to share our experiences, » Nathoo told Weekend during a break in meetings. « We've had a lot of exposure to organizations that help businesses in the United States. And I've learned how I can duplicate and share what I've learned with people back home. »
Nathoo said that she is so energized by the program that she'd like to launch a chapter of the AWEP in Mauritius to help other women get started or grow their businesses. She said there are at least 1,700 women running businesses of various size and services in Mauritius – from food processing and flower exporting to fashion design and textile production.
She said she has learned from contacts made at the conference that there are many opportunities for Mauritian companies to market their goods and services in Africa. « Most of the African women entrepreneurs that I met are not exporting anywhere, so the first step would be to develop business among ourselves in Africa and then we can think of coming into the U.S. market. We must be grounded first in our own country and continent. »
Nathoo has been in the wellness industry for 18 years, and currently has 40 employees with an annual budget of $800,000, according to a document provided by the U.S. State Department. She operates salons in Pereybere, at Club Med and at the Victoria Hotel.
She is also founder, director and trainer of Complexions, a school for beauty therapy. Holistic Lifestyle Ltd, her other company, imports organic products, including food supplements, toothpaste, soap and shampoo from India. The company also produces sea salt scrubs and hair removal wax that is used in beauty salons under its own brand, Surya Ayurvedics.
Nathoo said she has faced many barriers and challenges in expanding her business in Mauritius, countering resistance and indifference within the business community and within her own family.
« Many women who start businesses aren't taken seriously. It is thought that they are taking part-time jobs and are not the principal breadwinners, » she said. « Mauritius is a beautiful place, but we face a glass ceiling, and this is why the Commission on Democratization of the Economy needs to do its work properly. In Mauritius, small companies are allowed only to go to a certain level, then they can't grow anymore. By building partnerships, small and big companies can grow, but in Mauritius, big companies want to eat up the small ones. »
She said that she is now involved in two court cases against large hotels that have tried to break contracts for spa services and replace her spas with other brand names in beauty, many from Europe.
 « I'm still fighting to save my business, » she said. « I won't give up because then there would be no hope for future generations. For a long time, I felt that I shouldn't talk about the situation, that is was private. But I've learned that it does concern others in business, and if you don't talk about it, the doors will be closed forever. »
She added: « From what I have seen in the United States, there are laws that help minority business owners. We don't have that in Mauritius. »
In addition to her businesses, Nathoo chaired the National Women Entrepreneurs Council of Mauritius from 2006-2008. She has also served as chair of the National Empowerment Foundation's Organization's Entrepreneurship Support Program since 2008.
AWEP, which runs for three-weeks and is funded by the U.S. government, helps participants learn more about exporting their products to the United States under the African Growth and Opportunity Act (AGOA) and creating partnerships with American businesses. Nathoo is the second participant from Mauritius and was selected by the U.S. Embassy in Port Louis.
At a reception honoring program participants at the State Department, U.S. Secretary of State Hillary Rodham Clinton said the Obama administration is committed to creating opportunities for women entrepreneurs from Africa. She said the world is just beginning to understand « that women hold the key to economic growth in Africa. »
The Secretary of State cited several success stories of African women who have launched their products in the U.S. market since the first conference was held last year, and of how women have created chapters of the entrepreneurship program in their home countries.
« You have many friends and supporters in the United States, and we will try to help you break down the barriers and hurdles that you encounter, » she said. « And we also will keep telling leaders around the world, that the rise of women in economies over the past 10 years has increased globally the GDP to the equivalent of China's. »
Clinton said that economies in Africa will continue to grow if women are full partners in that growth. « This is something I care deeply about, personally, and certainly on behalf of President, Obama and our administration and the State Department and all our government agencies, we are committed to. »
———————————————————————————————————————————
Congress must renew AGOA, supporters say
Supporters of Africa trade in Washington have launched a lobbying campaign to convince the U.S. Congress to renew a key part of the African Growth and Opportunity Act (AGOA), which expires at the end of next year.
Passed 11 years ago and expanded three times since then, AGOA offers duty-free and quota-free access of African-made products to the U.S. market.
Statistics show that the law has helped  create jobs throughout sub-Saharan Africa – especially for poor women – and provided the impetus for new manufacturing, especially in the apparel industry.
But supporters say that the U.S. Congress, which a decade ago embraced African trade as a way to create a new relationship with the continent, is distracted by enormous economic problems at home and must be reminded of the importance of AGOA. They fear that renewing AGOA is not a priority and that getting the attention of lawmakers before AGOA expires next year will be a huge challenge.
Supporters, including the government of Mauritius, are urging passage of legislation introduced last week by Rep. James McDermott, D-WA, that would renew the so-called Third Country Fabric provision of AGOA until 2015 (it expires in December, 2012).
This provision – which would include Mauritius – is important because it allows African textile and apparel producers to import fabric and yarns from countries outside Africa and then assemble and export the products to the United States with AGOA benefits. About 95 percent of U.S. garment imports from Africa fall under this provision.
A coalition of AGOA supporters, including African trade ministers, ambassadors and congressional supporters met in Washington last week to map out a lobbying strategy and rally support for AGOA renewal. The meeting was sponsored by the Whittaker Group, a Washington consultancy that specializes in Africa trade.
Time is of the essence to pass the Third Country Fabric provision, Paul Ryberg, a Washington attorney who is president of the Africa Coalition for Trade and the Mauritius -U.S. Business Association, told the gathering. He said that due to the 8-12 month lead time of American garment orders, U.S. retailers, uncertain about the future of AGOA, are likely to start looking for alternative sources in Asia.
Ryberg said that after a deep decline in African apparel exports after the phase out of the Multi-Fiber Agreement in 2005, apparel exports to the United States are now looking up. The first seven months of 2011, for example, have seen a 15 percent growth. « Those manufacturers who survived (the downturn) are now more competitive, » he said. « We are just turning the corner to recover after five years of contraction. »
Ryberg said that despite the enormous issues facing the Congress, there are promising signs that lawmakers will approve the Third Country Fabric bill. He said passage of three long-awaited free trade agreements with Panama, Colombia and South Korea – which cleared the Congress after a five-year standoff last Thursday – should open up the trade agenda for Africa. « I'm confident we will renew Third Country Fabric by the end of this year, » he said.
The Obama administration supports both the Third Country Fabric renewal, as well as « a seamless extension of AGOA beyond 2015, » said Florie Liser, Assistant U.S. Trade Representative for Africa.
The African diplomatic corps strongly backs AGOA renewal, said the Honorable Somduth Soborun, Mauritius Ambassador to the United States.
On another positive note, Gail Strickler, Assistant United States Trade Representative for Textiles, told the gathering that production of denim and knit apparel remains a promising export market for African producers. Mauritius is a strong producer of both denim (jeans) and knit products.
She said that in 2010, the United States imported denim apparel valued at $88 million from Lesotho, $31 million from Kenya and $26 million from Mauritius.
« This is an area we should really be looking at, » she said.
Ryberg added that there has been a trend toward specialization of African apparel products, most particularly in denim, cotton trousers, knit shirts and woven shirts. « This is what Africa is good at making, and this is where the focus should be on in the future. »
———————————————————————————————————————————
Brits offer new assistance to fight piracy in the Indian Ocean
In an interesting development, the British government has announced a new $7 million initiative to counter piracy in the Indian Ocean.
The funds are for projects aimed at curbing piracy off the coasts of Mauritius, the Seychelles, Tanzania and Somalia, British Foreign Minister for Africa Henry Bellingham announced last week in London.
« This support provides concrete evidence of this government's determination to deliver a comprehensive range of action in response to the threat from piracy, complementing the robust action being taken by the (British Navy) at sea, » he said. The Indian and U.S. navies have also been involved in anti-piracy training and patroling off Mauritius.
Projects include building courts and prisons, beefing up maritime security and fostering economic development, according to a report by United Press International.
Piracy off the Indian Ocean – especially off the coast of Somalia – continues to be a problem for world shipping, costing the maritime industry millions of dollars a year, according to the British Defense Ministry.
As patrols have intensified off Somalia, pirates have moved into the South Indian Ocean, threatening shipping off Mauritius and the Seychelles.
In July, Mauritius secured $4.25 million under an agreement with the European Union for the trial and detention of suspected Somali pirates.
In addition to menacing shipping, the Mauritian government says that piracy threatens the fishing and tourism industries as well as the country's ambition to develop its exclusive maritime zone.