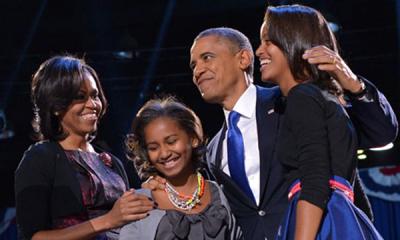 American voters gave Barack Obama a second term on Tuesday, affirming that he should have more time to finish the agenda he proposed when first elected in 2008. That could be good news for African countries like Mauritius that trade with the United States, as Obama has pledged his support for renewal of the African Growth and Opportunity Act, which will expire in 2015.
The United States is still digesting the election results, as political analysts speculate why Obama was vulnerable, and why Republican Governor Mitt Romney failed to take advantages of the president's weaknesses and defeat him. Most agree that Obama was dragged down by voter impatience with high unemployment and a stagnant economy that has been slow to emerge from one of the worst recessions in history. And they agree that Romney's campaign failed to either articulate a clear alternative or ignite support from two key blocs of voters: women and Latinos.
As in past presidential campaigns, trade and relations with Africa never surfaced in discussions and debates among the candidates. Foreign policy had more to do with Iraq, Afghanistan and the Middle East, and trade focused on China and Latin America.
Paul Ryberg : « The re-election of President Obama is probably a positive development for the campaign to extend AGOA. »
Rarely do issues involving Africa garner much attention, and this was not lost on Obama's many supporters in Africa. The excitement over Obama's election in 2008 has turned to disappointment for many Africans who feel that despite his « African blood, » this son of an immigrant from Kenya has done little to focus attention on the continent. Instead, these critics say, the United States has allowed other countries like China, Brazil, India and South Korea to overtake America in trade and investment initiatives on the continent.
While some of this may be true, there has actually been a lot of U.S. activity in and around Africa during Obama's first four-year term. Much of it has involved initiatives that are hard to see, such as building relationships with allies in Africa that will help in the war against terrorism, especially in confronting the spread of al-Qaeda and its Islamic supporters in places like Somalia, Mali and Nigeria.
To this end, the U.S. Africa Command, based in Germany, has expanded military training in Africa. The Africom staff has expanded to 2,000, up from just several hundred when Obama took office, and U.S. Navy ships are more frequent visitors to African ports, even making stops in Mauritius. The U.S. government has also extended training to countries that will help counter piracy in the Indian Ocean. Mauritius has benefited from these efforts.
Expanding trade with Africa remains the most visible policy initiative. Obama continued several initiatives begun by his predecessors. These include AGOA, started by Bill Clinton, which waives import duties on thousands of goods exported to the U.S. from eligible countries, and two initiatives begun by George W. Bush – emergency relief for AIDs and the Millennium Challenge Corp, a U.S. aid office that helps countries that demonstrate good governance.
Obama launched his own program, « U.S. Strategy Toward Sub-Saharan Africa, » in which he called Africa « more important than ever to the security and prosperity of the international community. »  That effort, however, was released late in his presidency – last June – and never got much attention. Perhaps it will be rejuvenated in Obama's second term.
Barack Obama : »Africa more important than ever to the security and prosperity of the international community. »
The biggest accomplishment was finally convincing Congress to extend an important provision of AGOA, which allows countries like Mauritius to use fabric from non-African sources in the making of garments destined to the U.S. market. Obama administration officials were active in lobbying Congress for extension of the so-called Third Country Fabric provision, but political maneuvering in Congress delayed passage several times. These delays almost caused the African textile industry to collapse. Passage of the measure in August was a major relief to textile and apparel producers in Africa, while it also illustrated the deep divisions and partisan bickering that has come to define Washington these days.
Now apparel exporting countries like Mauritius will turn their attention to the next big AGOA issue: extending the life of this trade law beyond its expiration in 2015.
« The re-election of President Obama is probably a positive development for the campaign to extend AGOA, » said Paul Ryberg, president of the Mauritius-U.S. Business Association and a Washington lawyer. « The Obama administration has repeatedly committed to a seamless renewal of AGOA, for example before the 2015 expiration date. Governor Romney, by contrast, has emphasized during the campaign that increased trade with Central and South America and enhanced enforcement against Chinese unfair trade practices would be his top trade priorities. »
But Ryberg warns that given the difficulties in renewing the third country fabric provision, winning an AGOA extension won't be easy.
« Renewal of the third-country fabric provision was not controversial. We worked intensively for a full two years in advance to try to avoid a last-minute renewal that would cause a temporary drop in volume of apparel trade, » he said. « Nonetheless, Congress could not find the time to address the issue until the very eve of the provision's expiration. As a consequence, apparel trade has fallen off and African jobs have been lost. The damage would be much more severe if the overall authorization of AGOA is delayed. »
Ryberg also warns against trying to expand the scope of AGOA during the renewal process, as some stakeholders have proposed. Dramatic changes to the law will draw controversy to a program that has enjoyed much support in Washington, he said, and could spell trouble for its passage.