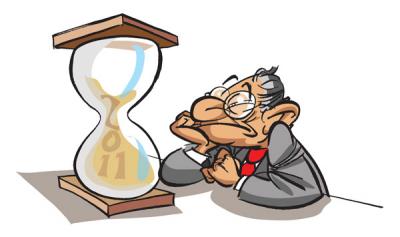 January: African leaders get wonderful opportunity to benefit from advice that could be lethal to their political careers. Water problems confirm Ramgoolam's economic model is junk. Planning maverick barely recognisable because Labour Party forgot who she was. State could have spent our money better. Bunwaree makes access to A-level education easier.
February: IMF analysis too bland to pick up social volcanoes that had been brewing right under surface of Arab world. Journalist remembers SSR's last public meeting. Minister magic needed at earth's driest place. Union boss wants price of basic foodstuffs controlled.
March: Nobel puts feet in mouth. Powerful earthquake sets off deadly Tsunami in Japan . BRIC and Germany say no to military action in Libya. Boolell says he's not there to serve fat cats. Proposed 10-20% hike in water charges has no basis. MPs want answers from Financial Secretary. Free guide to understanding the infamous stimulus package published.
April: Bean-counting claims new victim: free distribution of laptops. 10 ways to solve water problems proposed. ECB hikes rates and hints more on the way while battling with a sovereign-debt crisis. Phase 2 of the Midlands Dam would have held more water than currently in Mare aux Vacoas. 82% of poll not happy with Government.
May: Policy blunders responsible for robust poverty. DSK taken off plane to face attempted rape charges. Presidential pause ruins Obama toast. Jaysen reaches roof of the world. World is playing football, Barca is playing something else.
June: Bhagwan asking whether contract of Financial Secretary should not be terminated. Mansoor says water problems date back before his arrival 5 years ago. World's longest passenger plane arrives in Paris. Bill Clinton has 14 ideas to cut US unemployment. Bad Economics made Mauritius a sad place. Deerpalsing wants planning unit under PMO. More Mauritians visit Blogger than any newspaper.
July: Audit report confirms PBB is an eyewash. Jugnauth announces second miracle on its way. Minister loses son in accident. Hanoomanjee resigns followed by other MSM Ministers. Ramgoolam gets chance to measure up to the Gods of the Labour Party: do plenty with paper-thin majority. Mauritians experience their excellent constitution one more time.
August: US votes on debt deal hours before going into default. Seetaram crosses floor to give Ramgoolam breathing space. MSM leaves government without delivering new miracle. Mansoor wants Mauritius to pay for bean-counting mess, again. For Paul and Pravind it's still love at first sight. Our Parliament found already too big. Manou re-explains BOM's role to MEXA.
September: IMF confirms bean-counters indulged in Voodoo accounting. Jamaica 100m relay team too strong for world. Universe gets new Miss: Leila. Interest rate spreads hurting our competitiveness. Team-builder extraordinaire turns 111. Debt service to exceed education budget by 40% in 2013. Palestinians rejoice as Abbas requests UN membership. Sugar syndicate unhappy world not frozen.
October: Jobs dead at 56. The man who fired Steve remembers the boy from Cupertino. MEF wants to resume talks about decent work. Wealthy French see wish come true: pay more taxes.
November: Papandreou wants Greeks to vote on rescue plan. China not in a hurry to bail out Europe. Mauritius ranks 77th in human development index. Smokin' Joe Gone at 67. Financial Secretary saying reforms have worked. State in a hurry to spoil school holidays.
December: Bill which recognises only one category of citizens passed by MPs who accepted to be thrown in 4 arbitrary groups of Mauritians. Bheenick delivers significant speech. Classy Football legend Socrates dead at 57. Get a million-rupee-per-year job without an interview. Kozelidir Person of the Year 2011 attributed to Steve Jobs for making an insanely beautiful dent in the Universe and then ordering a Spaceship.