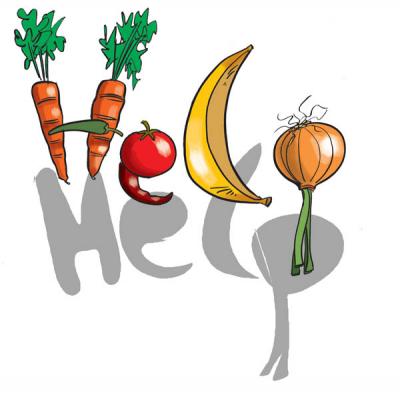 The "Constat" programme aired on the MBC on 27th of February 2012 tried to publicize the ACAS project.  Several times, representatives of AREU (Agricultural Research & Extension Unit) and MAMCF (Mauritius Agricultural Co-operative Federation Ltd) laid emphasis on the point that after the cyclone, seeds and fertilizers would be offered free of charge to vegetable planters who are experiencing difficulties.
Yet, none of them discussed the most important issue.  If a tomato grower has invested Rs 100,000 in one arpent of land and the same crop had been destroyed, where would he find fresh capital to go for the same plantation? He would still have to pay for
(a)    rent of land
(b)    transport
(c)    purchase of insecticides
(d)    salary of workers amongst others
The same applies to all types of fruits and vegetable-growers.  They do not need even soft loans as in many cases growers have not been able to refund the DBM. So, the solution is simple: after crop failures (due to cyclone, drought, flood and pest invasion) all that growers need is cash refund.  The formula is simple – cash invested + 25% margin.
Free seeds
In the past, we still remember that Barkly had a big stock of cucumber seeds. After a cyclone, Honourable Arvin Boolell, the then Minister of Agriculture, generously distributed all the seeds.  Those seeds were planted at the same time. A huge volume of cucumber flooded the Vacoas and Port Louis auction markets and most of them were un-saleable.
For the past 20 years, we have been insisting on the implementation of a "Market Intelligence Information system" which will help to create equilibrium between demand and supply at reasonable prices for the main fruits and vegetables. Even today, the Ministry of Agro-Industry and Food Security is not aware of (1) the number of acres of pineapple planted in Mauritius (2) the location (3) names and other details of growers and so on. The same applies to cultivation and market for every fruit and vegetables.  All the traders are today operating in the dark.
This is a sector where none of the Governments – that of SSR, of SAJ, of Paul Bérenger and now that of Navin Ramgoolam – has made an effort to modernize the sector in an intelligent way.  Consequently we have imported Rs 27 billion of food items for the calendar year 2010.  Vegetable and fruit growers are nice and calm people.  They simply suffer alone and in India many farmers commit suicide when they cannot face difficult times.
The new generation of farmers is reluctant to join this sector as it is too risky.  These people are intelligent and will do business only if it looks secure.  Otherwise imports will exceed Rs30 billion in the near future.  It is high time to fix a meeting at the Ministry of Agro-Industry and Food Security level and head for a planning in a global way for the next 10 years.