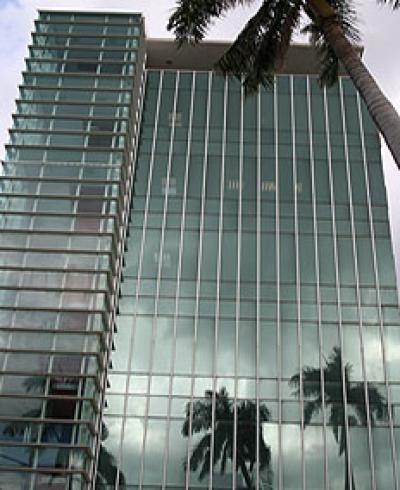 Honorable Xavier Luc Duval, Minister of Finance and Economic Development, in his third budget has put Growth at the centre of Mauritius's economic strategy whilst striving to build an inclusive caring society. The downward trend of economic growth will be reversed next year with a GDP growth of 3.8%-4%, higher than the 2013 rate of 3.2%. This is being achieved against a backdrop of a slowly recovering global economy. The latter will rekindle demand in our traditional economic sectors while containing budget deficit of 3.2% of GDP supported by massive public sector investments in infrastructure including developing airport and port hubs.
The country aspires to become a High Income nation within six years as it has now reached a GDP per capita of $9300 compared to $5200 in 2005
The budget makes provision for a major infrastructure program which will not only inject investments in the local economy but will also give a boost to the highly vulnerable construction sector. This will compensate for the decline of the private sector investment although a series of measures have been adopted to reverse the trend especially the setting of a High Powered Committee under the Chairmanship of the Financial Secretary which will try to unlock projects with a value of Rs20bn.
The SMEs have been well looked after with measures that will give them a much-needed scope for expansion as the engine of growth and also for job creations. SMEs have contributed to 11% of Government procurement and the target is to reach 20% in the next three years.
This budget is laudable for measures which could be a game changer for the country going forward :
1. Infrastructure investment aimed at comprehensively upgrade public infrastructure total Rs 18.4 billion in 2014 and Rs 54.7 billion over the next three years
2. Africa : The setting up of Mauritius-Investment Africa Fund of Rs 500 m will allow the Government to sponsor ventures of Mauritius Inc on the emerging continent where Mauritius hopes to play a leading role as investment by and through Mauritius. The subsidy on freight of up to US$300 per container can also be viewed as the Government commitment to bring Mauritius closer to its markets
3. Allowing GBL 1 companies to acquire IRS/RES will give a much-needed boost to the construction sector as it converts real estates into investment property. This unlocks new vistas for the economy.
4. The liberalization of the energy sector by allowing private operators of energy to sell to their own tenants instead of CEB is a shift in Government's energy policy and strengthens the Public Private Sector partnership.
5. Making Mauritius a petroleum hub will enable private operators to import and trade for bunkering alongside State Trading Corporation. This will create a new impetus to international trade, port and freeport activities.
6. The country market diversification from Europe to Asia will accelerate with Air Mauritius undertaking 5 weekly flights to China
7. New product offerings in financial services include Captive Insurance and a new Social Impact Exchange which aspires to develop Mauritius into a regional centre for investments that have a positive social or environmental impact
The other measures which are to be noted are as follows :
1. The lending institutions will not be allowed to compound interest once interest equals the capital amount and penalty rate limited to 2% while no penalty will be levied on early repayment
2. A comprehensive Bus Replacement Mechanism will encourage bus owners to renew their fleet with modern, semi-low floor buses. 200 new semi-low floor buses are expected annually with a Rs 1 million subsidy per bus including removal of VAT. It will be financed through Rs 1 levy per litre of petrol.
3. The LEMS forex is being renewed providing much relief to the manufacturing sector
4. The popular measures include providing SMEs with free website, liberalization of television and the revival of traditional football clubs in a semi professional league to revive football
5. The Government fulfills its role for an inclusive society with 17,000 families being given the opportunity to have full ownership of their lands at a nominal price of Rs 2,000.
6. Betting duty is being extended to cover bets on football matches. The rate per outlet will be Rs 24,000 per week. This may encourage illegal betting and putting a break on a profitable business.
The economic measures in this Budget 2014 aim at reversing the declining trend of key performance indicators noted in the last few years and the success of this budget depends on the timely and effective execution of the Government's plan to 'build Mauritius'. The budget contains indeed many small measures which are based on good intent like the amendment to various legislations linked to unlocking value from land. The latter will definitely comfort the business community and shall bolster private sector investment except for the removal of the facility of taking deposits for residential morcellements which may hamper future development projects. All in all, this budget is about powering growth through infrastructure investments.