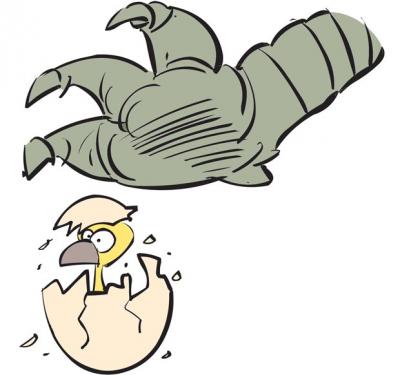 October 2017. Jacinda Arden (37) becomes the new Prime Minister of New Zealand.
Sebastian Kurz (31) is the incoming Chancellor of Austria.
June 2017. Leo Varadkar (38) is elected as the Prime Minister of Ireland.
May 2017. Macron (39) is the new French President.
November 2016. Juri Ratas (39) became the Prime Minister of Estonia.
These are simply a few examples depicting the emerging global trend pertaining to a welcome regeneration of the political class.  Anachronistic systems of governance are gradually being banished to the background as the world is ready to accept in its realm new, younger faces. Subliminally, this is a conspicuous message that people want a refreshing change from the archaic political rhetoric. By placing their trust in increasingly younger leaders, it is crystal-clear that 'change' is the driving force.  In order to move forward, a political paradigm shift has become a necessity to ensure the advancement of the democratic process.
So, imbibed with a coeval mindset, the young leaders are breaking the old mould, starting on new grounds and inspiring people to hope that the formerly restrictive political path is finally widening up to make way for their collective innermost wishes and actions towards achieving peace and progress. This might be a slow procedure but steadiness is the key. Consciousness enlightenment has a domino effect, setting off a chain reaction in the cognizance sphere.
Inevitably, nations which have an impetus for survival will have to take the plunge and place their trust in new leaders. In this context, interestingly, the Republic of Mauritius is at crossroads, stagnating on its stance of whether to resist change or move forward. To remain sealed up in the past or to embrace the future and withstand automatic political dynasty? Just like the journey of the humble seed to becoming a sapling and finally transforming into a majestic tree, the potential of young leaders must be recognised, valued and given the opportunity to soar.  If Mauritius is to survive the tsunami of challenges sweeping the world, it has to go with the flow, instead of focusing on the rear-view mirror. Change is ahead.