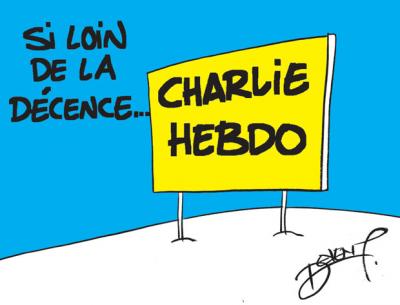 I am for the freedom of the press, which plays an inherently crucial role in a well-meaning democracy.  The press has the duty to inform, sensitise, raise critical questions, contribute in terms of constructive criticism, act as a watchdog of democratic principles and make us ponder on everything around us.  The French satirical magazine Charlie Hebdo paid a heavy price for what it deems to be its avant-gardist, freedom of expression-styled cartoons, when twelve people were shot dead at the weekly magazine's office in Paris in January while five others were killed in related attacks. This sparked a surge of sympathy and outrage worldwide, leading to a condemnation of those who attempted to stifle freedom of expression.
The image of tragic three-year-old Aylan Kurdi, who fled with his family from the Syrian civil war but whose body was washed ashore on a Turkish beach, shook the world and opened eyes to the plight of immigrants who are desperately fleeing oppression. Aylan's innocence had been cruelly snatched and this is no doubt one of these images which will haunt collective minds forever. Charlie Hebdo chose to publish a cartoon that depicts the little boy, lying face-down on the sand, with the following accompanying text: "So close to his goal…" A sign on the beach states: "Promo! Two kids' menus for the price of one." While some have interpreted the cartoon as an indictment of European sensibilities, which hardly reacted to the crisis and led to the demise of the little boy, imbibed in a state of futility, others have reacted with shock about what they deemed to be a cartoon in poor taste by using the death of Aylan Kurdi to arouse controversy and draw attention to the refugee crisis.
Whatever the intentions of Charlie Hebdo, this cartoon did leave a very bitter aftertaste. Using the image of a child certainly has a far-reaching impact but that does not necessarily entail that it is ethical to do so. There is a distinction to be made between what it is acceptable, legal and ethical. The freedom of the press should be valued but yet, it has to live up to its responsibilities. For sure, our attention has been spurred and brought back to the atrocities of the Syrian civil war but the cartoon is haunting and troubling, casting a dark shadow on the use of the image of a child, to spark off a reaction. Little Aylan, in my opinion, rather deserves to be remembered in our prayers, as the symbol of the fate of countless innocent children caught up in an atrocious cycle. May you be finally at peace, little one.