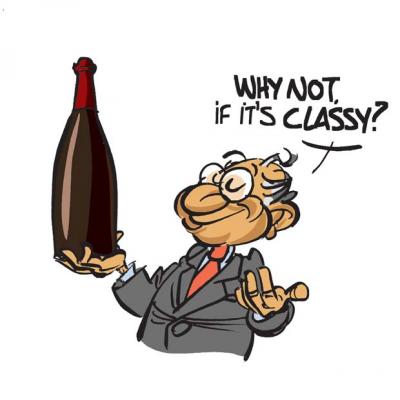 You may not believe that the story is true, but it is. During our recent visit to Australia, my wife and I followed on television and in the press scenes of a dramatic episode in Australian politics.
The state government of New South Wales led by Premier Barry O'Farrell, a staunch supporter of the ruling Liberal Party, voiced out against corrupt practices and targeted inter alia Eddie Obied,a  Minister in the previous Labour government.
ICAC of Australia started its investigations into a series of illegal dealings by the outgoing Labour government .Of special interest to ICAC was a company called Australia Water Holdings(AWH).Under a private-public partnership agreement,AWH managed hundreds of millions of dollars for the government body, Sydney Water.
 Eddie Obied was pinpointed because members of his inner circle had apparently suspicious business connections with AWH.ICAC produced evidence that AWH corruptly billed Sydney Water for lavish lunches and salaries, luxury travel and political donations. During the ICAC hearings, Nick Di Girolamo, CEO of AWH,had to face a battery of  charges, including one of creating sham documents. Against all odds, he let out a bomb when he told the investigators that he gave a bottle of Grange wine, renowned as the most collected Australian wine ,as a gift to Premier O'Farrell.The bottle belonged to the 1959 vintage, the birth year of O'Farrell and was worth 3,000 Australian dollars, about Rs 84,000.
Questioned by ICAC over the gift, O'Farrell categorically denied having received any such gift from Girolamo.The political scene was terribly shaken when ICAC produced a handwritten note by O'Farrell in which he thanked Girolamo for 'the wonderful 1959 wine and all his support'. Confronted with his own handwriting on the note ,he resigned immediately as Premier, claiming that he had memory lapses. The irony is that O'Farrell initiated the process for uncovering of corrupt practices by former Labour Ministers and their lobbyists.
The Australian nation was shocked to learn that O'Farrell had lost his job because of a bottle of wine. As a matter of fact, he had to quit because he lied under oath. His own handwritten note proved fatal to him.
Mike Baird took over as Premier and immediately promised to keep away  all the infamous lobbyists from the corridors of power. That may not be an easy job, given the power and influence they exercise over politicians by the show of their wealth.
Returning home, I came across the  Rolls Royce episode in the local newspapers. Transparency Mauritius called for a full fledged inquiry to establish whether the Prime Minister of Mauritius ,if he were the owner of that car, had listed it in his declaration of assets and invited ICAC to take the lead.ICAC replied that it did not have the necessary legal powers and the matter stopped there for a while. The matter could have resurfaced by way of a PNQ  from the Leader of the Opposition, but with the unexpected prorogation of Parliament on the ground that the Prime Minister has to concentrate day and night on the electoral reforms, we may not know the  facts.
What lessons do we draw? ICAC (Australia) has shown its proactivity in producing the deadly handwritten note of O'Farrell.Can ICAC(Mauritius) be as proactive? We know that  the declarations of assets of Parliamentarians are kept in ICAC office. It follows that the ICAC director can have access to them. Since the Rolls Royce episode has become an issue of national interest ,would  he consult the declaration concerned and satisfy himself ,as head of ICAC ,that nobody is taken for a ride? But, that may be a long shot!