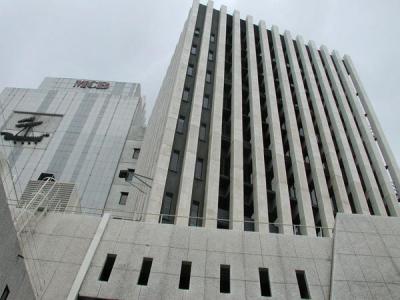 La dernière édition de MCB Focus, publié à la mi-journée par le MCB Group, met l'accent sur les facteurs susceptibles de porter Maurice dans la voie de la High Income Economy. En même temps, l'analyse de la MCB fait preuve de scepticisme quant à la possibilité que cet objectif pourra être atteint d'ici 2020, ambition caressée par le gouvernement et définie dans le discours du Budget 2014. L'une des principales contraintes porte sur le faible taux de croissance de ces dernières années et les faibles perspectives pour les années à venir. Pour intégrer la catégorie de High Income Economy, Maurice aura besoin d'une croissance moyenne de 5,8% annuellement, ce qui semble être loin du cas actuellement. « The economy does not, as the situation stands and in the absence of an ambitious reform agenda, appear to be resolutely on track in its bid to graduate to the high-income category by 2020 », concède le MCB Group.
Les prévisions du MCB Group sont encore moins optimistes que la dernière révision à la bausse de la croissance de Statistics Mauritius en début de semaine. Cette édition de MCB Focus mise sur une croissance de 3,3%, au lieu de 3,5%, pour cette année. Glibert Gnany, Chief Strategy Officer du MCB Group, soutient : « Against the international backdrop and given protracted impediments to the country's intrinsic productivity and competitiveness levels in the context of the slow moving reform agenda, the real GDP growth of Mauritius is, as per latest indications, anticipated to stand at a below-par 3,3% in 2014, which is slightly lower than the revised estimate of 3,5% by Statistics Mauritius. »
Le MCB Group appréhende les répercussions de cette morosité de la croissance sur la performance des investissements privés en faisant état que l'Investment Ratio devrait être de l'ordre de 20% à court et moyen termes, soit bien inférieur à la fourchette de 27 à 30%. « In fact, it is deemed that the sizable private sector ventures approved by the Fast Track Committee as well as projects announced (including those that have been recently included and reprioritised) in the context of the Public Sector Investment Programme pertaining notably to the execution of the Road Decongestion Programme and the Light Rail Transit System–should not materially influence GDP this year », ajoute MCB Focus.
Le MCB Group note que le niveau des investissements annoncés « is deemed as being short of the investment warranted » pour réduire le taux du chômage, notamment parmi les jeunes et la main-d'oeuvre féminine, relancer la productivité et la compétitivité de l'économie sur le plan régional et international. Le Reform Agenda, qui a été relégué au second plan, est présenté comme la pièce maîtresse dans ce projet visant à intégrer le groupe des High Income Country dans la conjoncture. « It appears that Mauritius would find it challenging to advance into the high-income category in an opportune manner if the reform agenda remains in its current mode and the prevailing sub-par growth trends persist », poursuit le MCB Group, qui confirme que la tendance actuelle indique que cet objectif ne sera atteint qu'en 2025 avec un "Estimated High-Income Threshold" de USD 15 465.
« This timeframe, which is a less optimistic contemplation than the 2020 accession year targeted by the authorities, makes due allowance for the following assumptions : (i) the current sub-optimal trajectories being observed in relation to private investment remain stickily in force in case the soft economic climate does not materially recuperate; (ii) historical trends characterising the execution of ventures outlined in the Public Sector Investment Programme persist, while, concomitantly, taking the view that the impact of the sizeable projects linked to the Road Decongestion Programme and Light Rail Transit System on GDP will be phased over a relatively extended period; and (iii) marginal improvements are achieved in respect of the utilisation of physical resources and total factor productivity outcome », s'appesantit MCB Focus, qui souhaite voir les autorités accorder priorité à des interventions sur ces chapitres.
Le MCB Group prévoit divers scénarios pour ce projet économique d'envergure, soit une croissance moyenne annuelle de 5,8% d'ici 2020 pour atteindre un "Estimated High-Income Threshold" de USD 14 125, contre 12 475 cette année. Toutefois, le MCB Group affiche la prudence en avançant : « Yet, this growth target can be regarded as relatively optimistic and at odds with the country's intrinsic aptitudes insofar as: (i) the economy's performances of previous years have been quite subdued; and (ii) its long-term real GDP growth rate potential. »
Dans la conjuncture, la thèse la plus plausible est un « no-change scenario regarding economic conditions and, more realistically, in view of recent sub-par trends characterising real GDP growth, the economy can – after taking on board a real GDP growth rate of 3,3% in line with the country's average performance of recent times ». L'intégration du groupe de High Income Economy ne devra être effective qu'à partir de 2025.
Cette dernière édition de MCB Focus met l'accent sur les Economic Fundamentals en vue de « catch up with the delay deemed to have been accumulated in recent years » avec l'adoption d'un « time-consistent deployment of reform initiatives are : (i) to avoid conveying blurred signals to businesses and investors; and (ii) to guard against Mauritius being put in an ambiguous or unfavourable position vis-à-vis multilateral and bilateral organisations in respect of our on-going and future requirements for financial resources as well as the demand for technical assistance in support of the take-off of national infrastructure projects, notably by fostering the development of ventures under the Public-Private Partnership axis ».