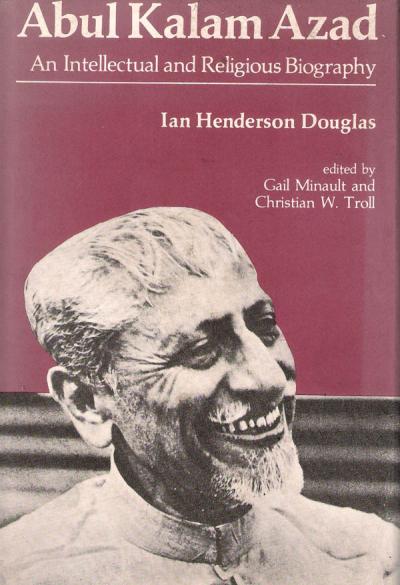 "Azad dreamt of and worked for a composite nationalism with complete harmony. He believed that in spite of religious, racial and other differences India was one nation." – Verinder Grover
Mohiuddin Ahmed, who was later to be known as Maulana Abul Kalam Azad, was born on November 11, 1888 in Mecca. He belonged to a family of noted scholars and divines. Later, his father migrated with his family to India. Mohiuddin Ahmed was educated at home under his father's supervision. He was devoted to his studies and since an early age showed that he was endowed with extraordinary intelligence.
He joined the Non-cooperation movement in the aftermath of his meeting with Mahatma Gandhi on January 18, 1920. True to the ideals of the latter, he espoused the cause of secularism. He was jailed during the struggle for freedom.
In the preface to his "Discovery of India", Jawaharlal Nehru writes about the Maulana in the following terms while reminiscing about the months he spent in the Ahmadnagar Fort prison with his eleven companions, an interesting cross section of India, "Though I am grateful to all my companions, I should like to mention especially Maulana Abul Kalam Azad, whose vast erudition invariably delighted me but also rather overwhelmed me, Govind Ballabh Pant, Narendra Deva and M. Asaf Ali".
MINISTER OF EDUCATION
In fact, the Maulana played a major part in the Indian struggle for independence together with Gandhi and Nehru. He was later appointed Minister of Education in the first cabinet of Jawaharlal Nehru. The Kharagpur Institute is one of his achievements. At its Inaugural ceremony on August 18, 1951, Maulana Abul Kalam Azad, inter alia, said, "I looked and still look forward to the day when the facilities for technical education will be of such a level that people from abroad will come to India for higher scientific and technical training".
In the field of the fine arts, the Maulana who was particularly fond of poetry – he was himself a poet – set up the Sahitya Akademi, the Lalit Kala Akademi and the Sangeet Natak Akademi. He also left his mark in cultural relations with other countries. He founded the Indian Council for cultural relations in 1950. It is located at Azad Bhavan in New Delhi. As the first Minister of Education for Independent India, he was in the words of Syed Vahiduddin, Chairman, Department of Comparative religions, Indian Institute of Islamic Studies, New Delhi, "a symbol of freedom from bondage, not only at the political level but even more so in the socio-cultural and educational dimensions".
The Greatness of the Human Mind
There were two fundamental points on which Maulana Azad made no compromises – the unity of India and the education of the people. He was a humanist above everything else. He did not think in terms of communities, religions, parties and groups. He believed in the fellowship of faiths, and asserted the greatness of the human mind.
During the struggle for freedom as Congress President, Azad travelled across India meeting local and provincial Congress leaders and other activists. Despite their previous differences, he worked closely with Patel and Dr Rajendra Prasad. In a speech delivered at Delhi on February 23rd, 1958, Dr. Prasad states, "He held fast to Hindu-Muslim unity and never budged an inch, standing firmly like a rock in the midst of uncharitable criticism… … … …. Naturally enough, all sections of the country came to love and respect him. His counsel was sought to resolve all complicated tangles and it was freely and frankly given without fear and fervour."
Maulana Azad wanted to leave for posterity a full record of his judgement and opinion on certain controversial issues which had been omitted from his original autobiography. He thus prepared a revised version thereof whose title reads "India wins Freedom". It is dedicated to Jawaharlal Nehru and was published in 1988.
Fatal stroke
Maulana Abul Kalam Azad had been suffering from cardiac problems for some time. Matters reached critical proportions when he suffered a stroke. He breathed his last on February 22nd 1958. The people of India were greatly affected by the news of his death. Jawaharlal Nehru could not retain his tears as the corpse was lowered into the grave to the accompaniment of the last post.
In the old city of Delhi near the Jama Masjid, a stone wall encloses a garden in which a tomb of simple dignity marks the resting place of a gentleman of many qualities who has been hailed as India's Maulana.
In the words of Gail Minault and Christian W. Troll, editors of Ian Henderson Douglas's doctoral thesis, "The life and religious thought of Abul Kalam Azad" which was submitted to Oxford University in 1969 he remains "a symbol of the Muslim will to coexist with men of other religions in modern India". A prestigious medical Institution which bears his name in New Delhi is testimony to his vision of post-Independent India.