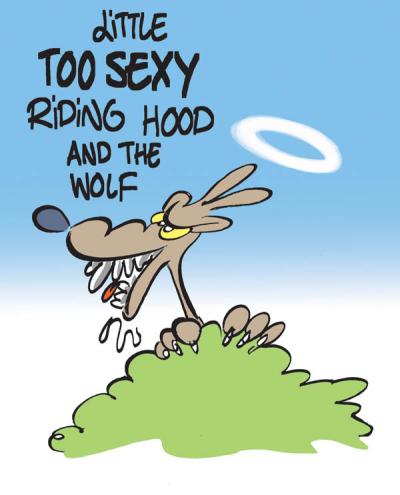 Nick Ross, 65, who has presented Crimewatch in the UK from 1984 to 2007 has recently caused widespread offence with his views on rape. Whilst agreeing that no amount of temptation can excuse rape, yet, he likened women who dressed and behaved provocatively to banks storing cash by the front door or motorists leaving their laptops on the back seat of their cars. He believed that some women chose not to pursue their complaints because they felt partly responsible for the rape they have suffered.  This is outdated and indeed ridiculous – a rape is a rape – there is no contributory liability!!
Aged between 20 to 25, seven to eight of them beat up the husband, glued him tight to a tree and gang raped the poor Swiss tourist who had thought of enjoying a cycling holiday with her spouse in thriving India. Little could she have imagined the ordeal she had to go through and even more terrible in the presence of her helpless and incapacitated spouse. This sexual attack occurred only some months after the sickening gang rape which shocked the international world- the rape in Delhi of a 23-year old trainee psychotherapist who later died of internal injuries.
Rape is not just an Indian phenomenon-far from it! Mauritius is no stranger to the epidemic of sexual violence. One would recall the various macabre rapes suffered by totally innocent victims who either have been at the wrong place at the wrong time or who were just ill fated to face such nightmarish incidents in their lives. In July 2002, Sandra O'Reilly was the victim of two separate gang rapes in one night. In 2003, Mauritius experienced the tragic rape and death of university student Nadine Dantier on a wasteland not far from her house in Albion. In 2005, a youth of 24 years was found guilty of rape and murder of a 2 ½ years old child whose body was found floating in a river. We are also aware of the 14 year old boy raping the 9 year old little girl in a bush. [Names deliberately omitted] What about the 49 year old Sateewantee Jangtoo, the field labourer who was raped and killed on her way to work by a 19-year old boy in June 2012? These are but a few of the dreadful reported cases, representing the tip of the iceberg!
Now, what could have lured these people into committing these despicable, unlawful and wicked acts? Some would say unemployment is the ultimate cause of the surge in sexual offences. Others would point to drug addiction or alcoholism as driving forces leading to unconscious sexual attacks. Whatever the cause, it seems very easy – too easy in fact – to jump upon a causal factor to explain away this canker which is making society diseased.  
If a family is the victim of a theft – we pity them, whether they had anti-theft devices installed, whether they forgetfully left the doors wide open.  Why then doesn't a girl or woman who has been raped attract our sympathy and support as the victim? Rape is in itself a heinous act spelling physical and moral violation of the individual! But do we consider the violated person as the victim? Or do we contribute to the trauma of the violated person by somehow turning her into the instigator, the provoker of her terrible suffering?
An Indian Supreme Court Defence advocate mentioned: 'I have not seen a single incident or example of rape with a respectable lady. Even an underworld don would not like to touch a girl with respect.' So is the victim of rape to blame when she is viciously attacked by a sadistic man/men? If what the advocate statesis true, then, all rape victims are not respectable ladies!!! They have called for it! Now, did the 14 year old school girl who had to be put on life support, after she was savagely raped earlier in January in India, call for the rape? Did the two and a half years old Mauritian child incite the rape she was mercilessly subjected to? That is absolutely and utterly ridiculous! If showing skin is equated to waving the red flag inciting rape, then bestiality would have been on the rise and animals (since they are after all unclothed and show far more 'skin' than a woman can) would be perfect preys… The helpless males would have been forced to give in to their drives…
Conservative subjective moral views
This demented reasoning, luckily enough, is not anchored in the minds of all men. Indeed, there are plenty of men who have joined worldwide demonstrations showing their fervent commitment to the cause of women's rights. However, there are a significant number of males who are embedded in their conservative subjective moral views and are utterly convinced that women are responsible if they get raped as they should not dress up in such a manner to 'force' men to lose their control and to become compelled to give in to their sexual desires. Should one give credibility to such reasoning, then one should also have to agree that man has retained the essence of a primitive animal in spite of moral, social, economic and technological evolution!  It would be like the world going upside down. In a parody of the law of the jungle, it would be a scenario of the prey inviting the hunter to deprive it of life!
Shocking indeed! No woman calls for rape. Even for argument's sake, if a woman has committed the most atrocious crimes humanity has ever known, she will still not be qualified for rape. There is a court of law posited in a legal system in which we have placed our trust and which is there to mete out the necessary punishment to those who infringe the words of the law. Certain men have suggested in a typical functionalist twist that maybe if there were more prostitutes, there would be fewer problems for young women. This will be another form of degradation of women's rights and one thing to note: History and actuality bear witness: prostitutes are also victims of rape! Be it a whore or a religious woman, there is no valid and plausible woman why she needs to be raped. The nature of the act itself is just unconceivable with the sheer bestiality and violence involved.
Perhaps we need to go back to the past: for much of recorded history women were considered the properties of men with their value as property measured to a large extent by their sexual purity. In this context, rape was regarded as a property crime against a woman's husband/father as per Burgess-Jackson (1996, 44-49). The latter further added that a raped woman or girl was less valuable as property and penalties for rape often involved fines or other compensation paid to her husband or father. A further corollary of this view was that women who were not the private property of any individual man – for instance, prostitutes — were 'unrapeable' or at least no one important was harmed by their rape.  It is clearly seen as a sort of continuous process of intimidation through which all men keep all women in a state of fear.
The mindset
Thinkers have been divided over the ground-breaking issue of rape – a disconcerting reality running against proper emancipation of women.  It's all in the mindset. Most men who would never be pulled by their sexual drive for their own sister would equally never agree that their own sister would have called for the rape by strangers even if their own sister were skimpily dressed! Yet when a stranger's sister gets raped, they themselves will be amongst the first to conclude that that girl must have called for it.
It is worth noting that much to our chagrin, that just as these arguments are being displayed, India has again come to the limelight with the grotesque rape of a 5 year old child by her own neighbour. The doctor has confirmed of having never come across such a case of barbarism when he found that a 200 ml bottle and pieces of candle were inserted into the child's private parts. Her condition is critical as there were also attempts to strangle her after the rape. Likewise, in Mauritius, recently, on the 22nd April 2013, a young man aged 25 has been arrested by the police for having raped a woman aged 80 years in her house where she lived alone. The victim suffered inter alia from fractured jaws after the assault and she died of her injuries on that day itself. Shockingly, the accused later conceded that he raped the victim because the latter had refused to give him grapefruits!!!
This is an urgent call to educate men that they just cannot rape and to educate women that they should not accept rape as a part of life! In Mauritius, reported number of rapes for the year 2011 according to the UN classification of offence is 58 and reported number of sodomy offences is 55. In 2009, there were 109 minors who were compelled to have sex relations. According to the Crime, Justice and Security Statistics in Mauritius for the year 2011, victims of sexual offences were mostly (86%) females made up of a high proportion of students below 16 years (60%). The number of cases of sexual offences reported has increased from 432 in 2010 to 466 (8% increase) in 2011. The female victimisation rate for sexual offences was 60 per 100,000 female population.
Whilst India has, in February 2013, voted for an ordinance applying death penalty in cases of rape leading to death, under Mauritian law more specifically under section 249 (1) of the Criminal Code Act, rape is punishable by penal servitude for a term not less than 10 years and not more than 40 years maximum. Amendment was made to the law in 2008 increasing the minimum term of penal servitude from 5 years to 10 years. The death penalty had since 1995 been abolished yet the number of sexual offences have always been on the rise! Can we think of castration as punishment for rape offenders found guilty beyond reasonable doubt? Only time will tell…
Synopsis: The Offence of Rape
Rape is an offence for which prosecution can be instituted under section 249 of the Criminal Code only with the consent of the Director of Public Prosecutions (the « DPP »). Rape is usually prosecuted at the level of the Intermediate Court but at the sole discretion of the DPP, prosecution for rape can take place before a judge without jury where the rape was allegedly committed by 2 or more individuals.
There is no statutory definition for rape but in simple terms, rape can be defined as non-consensual sexual intercourse. Under our law, the slightest amount of sexual penetration is sufficient to satisfy the element of copulation required for a rape to occur. However, only vaginal penetration is retained for rape cases – oral sex with a victim would instead lead to a charge of attempt upon chastity. Note that there exist various categories of rape namely (1) Date rape: occurring where the victim and the accused know each other; (2) Drug rape: rape taking place after the accused has administered a drug to his victim; (3) rape within relationships: for e.g. marital rape.
Absence of consent is regarded as a significant criminal ingredient for the offence of rape. This can be manifested by illegitimate physical or moral violence. Consensual intercourse can thus become a rape if the woman victim ceases to consent during the intercourse. It is irrelevant whether the victim is a virgin, is married or prostitute. However, for a rape to occur, the victim must be alive at the material time such that in law there is no rape of a corpse.
The law equally makes provision to entertain motion by the prosecution to allow complainant of sexual offences to depone through live video or live television link system. The Magistrate/Judge also have the legal authority when examining victims of sexual offences in order to protect their privacy to exclude from the proceedings any person other than the parties to the case and their legal representatives.