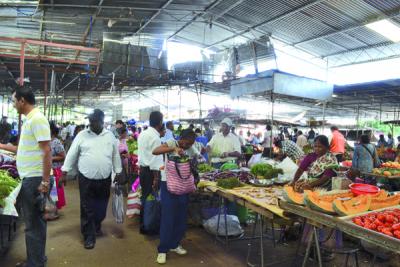 'The town is the symbol of society – of mutual help and friendly 'cooperation of fatherhood, motherhood, brotherhood, sisterhood, of wide relations between man and man-of broad, expanding sympathies-of science, art, culture, religion.' Ebenezer Howard
Quatre-Bornes today is the fastest growing town in Mauritius. Rivalling the country's capital, Port-Louis, Ebene (Quatre-Bornes) contains major banks headquarters, hotels, schools, shopping centres, IT and other communication centre. With all these facilities that the town offers, Quatre-Bornes has become an important financial centre in Mauritius and has positioned itself as No. 2. It is a critical time to think about the Quatre-Bornes of tomorrow, as a high growth of the economy and sustainable development relies a lot on a boost in the real estate activities. The urban metamorphosis taking place in Quatre-Bornes is creating a disparity in the supply of affordable housing and other services and amenities as the demand is going up. More and more people want to live in Quatre-Bornes. It is the right time for the town of Quatre-Bornes to envision for its future in a smart and sustainable way.
Morphology
Quatre Bornes is a linear town. The St Jean Road is its primary business street which divides the town into two parts along the St Jean Church to La Louise axis. On the La Louise to Pierrefonds axis, the town is again divided into two parts along Palma Road. Quatre Bornes has a distinctive town centre as it lies at the junction where St Jean Road and the former railway line (built in 1864) intersected, along Victoria Avenue. The town centre contains public buildings such as the town hall, the market, post office and the bus terminus.
Traffic Congestion – The Real Problem of Urbanisation in the Central Business District
The Quatre Bornes of Today is experiencing serious traffic jam along its main artery, (the St Jean Road). The cause of this problem is due to the fact that more people live on the edge of the town and they have to drive their cars to go to the town centre to get to work or to the market. It is compounded by people being brought into town on large roads or motorways. These roads then link up with smaller, older, narrower roads in the town centre. This causes a bottleneck and congestion. Traffic congestion is further worsened by the bus terminus which is right in the heart of the town. Congestion along the St Jean Road is not only causing stress on the road users but also destroying the air quality.