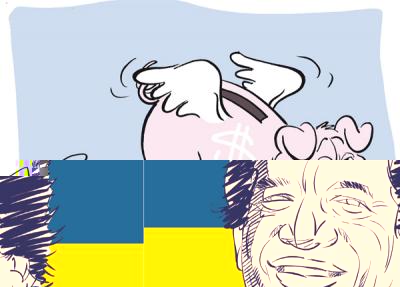 Britons will vote to shape the future of the United Kingdom, and potentially that of Europe, this Thursday, 23rd of June 2016, in an election which has been hailed as more important than the UK's last general election. The election, referred to as the UK's EU referendum, gives Britons the right to decide whether to stay in the EU or leave the bloc altogether. The campaign led by the two sides, 'Remain' and 'Leave' proponents, started out as a harmonious debate centered on the economy, National Health Service and immigration. However, not long after, the campaigning turned caustic, with the 'Remain' and 'Leave' sides warning of economic disaster and uncontrolled immigration respectively. So much that a Member of Parliament and mother of two young children was murdered in cold blood in the street of her own electoral district in northern England on Thursday 16th of June 2016 while campaigning for the UK to remain in the EU. Witnesses to Joanne Cox's (the victim's name) attack said the accused was heard saying "Britain first, keep Britain independent, Britain always comes first". Such comments added to the speculation that the murder was politically-motivated, making it a potentially defining moment in the referendum.
The costs and dangers of England leaving the EU are well-documented and instead of sounding repetitive, the following article aims to provide an analysis of how the recent events may have affected the outcome of Thursday's referendum. We divide the analysis into two sections, the time periods before and after the murder of Joanne Cox.
Before the 16th of June 2016
It was initially thought that the probability of the UK exiting the EU was minimal and most of the statistics showed the 'Remain' camp ahead with a comfortable lead. However, as the referendum approached, and the campaigns were well under way, the polls got closer, with the latest results showing the 'Leave' side ahead.  The relative strength of each side can be determined by looking at three sources of information namely the polls (online and phone) carried out by polling houses, odds provided by betting companies and financial markets. The three charts below attempt to provide an overview of how the risk of the UK leaving the EU was gaining traction before the 16th of June 2016.
Figure 1: Voting intention, with horizontal axis showing the period from 16th of May to 20th of June 2016. Blue and red lines represent 'Remain' and 'Leave' respectively.
On the 16th of June the 'Leave' camp was ahead of the 'Remain' camp.