 At the outset, while dealing with the subject, it is fair to give three quotes, two from Mohandas Karamchand Gandhi himself and one from Hugh Tinker in which the reference of his fortuitous visit to Mauritius is mentioned. The first in his autobiography—"The Story of My Experiments with Truth", penned in 1929 and secondly in his reply-letter to Kissoonsingh Hazareesingh ten years later in 1936, and the third, in the analysis of Hugh Tinker in "A new System of Slavery" published in 1974.
"So I sailed from home. Mauritius was one of the Port of call, and the boat (steamer) made a long halt there. I went ashore and acquainted myself fairly well with the local conditions. For one night I was the guest of Charles Bruce, the Governor of the colony". – M.K. Gandhi –"My Experiment with Truth", 1926.
"I stayed in Mauritius for about ten days while my boat (steamer) was lying at anchor. There was no other purpose in my visit and this is why only a few people may have been aware of my presence. I stayed in the house of some Muslim friends and that gave me an opportunity of meeting other people. I also met the Governor at a social function". – M.K. Gandhi – A letter address to K. Hazareesingh, 1936.
"The Mauritian Indians had never had a leader of any stature from among their race. When Gandhi visited the Island from a passing ship in 1901, he was distressed to discover how little was being done; the Indian traders of Port Louis lived in almost complete isolation from the Indians of the sugar fields".  – Hugh Tinker – "A new System of Slavery", 1974.
M. K. Gandhi's Arrival in a Bubonic affected country
According to a maritime document, M.K. Gandhi came with his whole family, that is Mr. and Mrs. Gandhi and four children by the steamer SS Nowshera on 29th October, 1901, in first class with five Englishmen. Gandhi was accompanied by Kasturba and their four children, Hiralal born in 1888, Manilal in 1892, Ramdas in 1997 and Deodas in 1900. Deodas being an infant was not considered a ship passenger. They were the guests of Ahmed Goolam Mohamed Ajum.
SS Nowshera came on a Thursday morning. The ship was not disinfected nor quarantined because it had come from Durban, a Bubonic Plague free port. Then, the Bubonic Plague was raging in Mauritius. It was causing havoc with a heavy toll of death every day. In certain parts of Port Louis whole families were swept away by it. Several corpses were buried in single large ditches. The Sanitary authorities had banned religious processions. From 29th October till 15th November, when M.K. Gandhi and his family members left Mauritius for Bombay, 300 persons had contacted the Bubonic Plague and one third among them had died out of it.
A Political deadlock was ongoing in the country
Prior to the arrival of M.K. Gandhi in Mauritius, a political deadlock was ongoing because the Governor had nominated two members to replace two deceased members at the town Council of Beau Bassin-Rose Hill on 7th October 1901. One among them was Mohamed Atchia who was dubbed as an illiterate because he had no knowledge of English and French, according to the atmosphere created by the political deadlock. In protest of this measure of the Governor two senior Municipal members had threatened to resign. The Governor was severely criticized for having given significant political rights to the Indians. Many articles were published against the ascendance of the Indians in public affairs by Léoville L'Homme. Twenty-one days after this political deadlock, M.K. Gandhi had landed in Mauritius. Léoville L'Homme's articles went on appearing even during the eighteen-day stay of M.K. Gandhi in our midst and in some Gandhi's name was mentioned.
Hence, one should not disregard that the raging epidemic and the ongoing political upheaval were to serve as deterrent elements to M.K. Gandhi's short stay in Mauritius in 1901. This may be the reason to him to abstain from mentioning the only reception given to him at the Taher Bagh on 13th November 1901, either in his autobiography or in his letter to K. Hazareesingh.
Status and events during M.K.Gandhi stay in our midst
At the time Gandhi was in Mauritius, the population of Mauritius amounted to 371,023 and the number of Indians was 259, 286, yet they were leaderless according to Hugh Tinker. According to several dailies published in English and French, M.K. Gandhi paid a visit to the Supreme Court in company of Henry Bertin who had introduced him to the members of the bar on the 5th November, 1901. It is obvious Gandhi had not met Hindi-speaking Indians that amounted to two thirds of the entire population, and this may have acted as a prelude to send a lawyer, Manilal Doctor, to Mauritius six years later.
Uncertainty of the Steamer from Mauritius
It is important to recall why M. K. Gandhi has said in his letter to K. Hazareesingh in 1936 that, "I stayed in Mauritius for about ten days while my boat was laying at anchor". According to an advertisement in Le Cernéen published on 24th October, "SS Nowshera is expected to be on or about 31st October, 1901 and will leave for Colombo on 8th November." This means that before entering the port, the captain may have told the passengers that the boat will stay in Port Louis harbour for about ten days. This may be a valid reason for Gandhi to state the ten days' stay in Mauritius but in fact his stay was 18 days.
But strange as it may seem, SS Nowshera did not sail from the harbour on the 8th November. Another advert by the same company on 7th, 8th and 11th November stated that the steamer would sail on the 12th, and its destination was not Colombo as stated earlier but Bombay. Yet SS Nowshera did not leave even on the 12th, and the advert on the 13th stated it will leave on the 14th of November, but the steamer did not leave even on the 14th and on that date its departure was fixed on the 15th of November, 1901. In fact, SS Nowshera left Port Louis harbour on the 15th November, 1901, at 5.00 p.m.. There are ample adverts published in several dailies to testify this statement.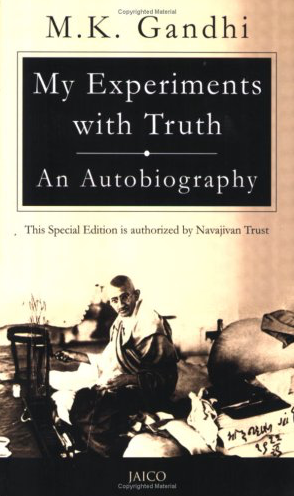 According to Les Petites Affiches, the Governor, Charles Bruce had given a Banquet at his residence at Le Réduit on 9th November, 1901 and M.K. Gandhi had attended the social function which he had mentioned in his letter to K. Hazareesingh. Besides, several dailies had said that on 13th November, 1901, the Muslim traders had given a banquet in honour of M. K. Gandhi. There were 200 invitees composed of Muslim and Tamil traders of Port Louis, a few ship captains and a few Municipal Counsellors. It was held in the Anjuman's Bungalow (Taher Bagh) at Champ de Mars. It was presided by Hajee Ajum Goolam Hossen and thirty eminent guests had shaken hands with M. K. Gandhi. Among the speakers were Ajam Goolam Hossen, Cassam Ajum Piperdy, Rasool Hossen Ellam and Munshi Abdool Cadir, and all of them had praised Gandhi for what he had done to the South African Indian communities. In the end, Gandhi, in his reply, thanked the gathering and specially his host Ahmad Goolam Mohamed. He made some valuable suggestions for the progress of his brethren and admonished his countrymen to give prompt attention to the education of their children.         
 Two versions of the Taher Bagh reception
  A biased version of the Taher Bagh reception was published in the morning paper, the Standard on the 15th November, in which Gandhi's speech was misinterpreted and the reporter had tried to implicate him in the political upheaval that was raging in Mauritius. As such, it may be assumed that Gandhi had left Mauritius with a copy of the paper at 5.00 p.m.. This may be the reason for Gandhi not mentioning the Taher Bagh reception either in his autobiography or in his letter to K. Hazareesingh. Hence, the organizers realized this faux pas of the Standard and a reshuffled version of the report was prepared and it was sent to all the papers for publication.