 SATYENDRA PEERTHUM,
Historian, Lecturer & Writer
Between 21st and 23rd January 2019, the 15th Pravasi Bharatiya Diwas will be held in the holy Hindu city of Vanarasi or Benares which is located at the heart of the Indian state of Uttar Pradesh. Today, the PBD is an annual tradition when members of the overseas Indian diaspora honor their Indian indentured ancestors and remember and visit their ancestral homeland. Between the 1830s and the early 1900s, the state of Uttar Pradesh (then known as the United Provinces) was the place where more than one in ten Indian indentured immigrants originated and came to Mauritian shores seeking a better tomorrow for themselves.
Mauritius, a Nation of Immigrants, & The Aapravasi Ghat
Mauritius is a nation that consists of immigrants who came from Europe, Asia and Africa. During the course of the seventeenth, eighteenth and nineteenth centuries, three different European colonial powers as well as European colonists introduced slaves and indentured labourers. It was at the Aapravasi Ghat World Heritage Site that between the mid-19th and early 20th centuries, the indentured workers were landed and processed.
The Aapravasi Ghat World Heritage Site is a unique place in time and space where more than 70% of the ancestors of the Mauritian population passed through its gates. It is the only indenture site to be inscribed on UNESCO's prestigious World Heritage Site list and it also provides us with a tangible example of our common heritage and our national unity since all our ancestors came to this land as immigrants.
Between 1834 and 1910, out of the more than 462,000 indentured workers who came to Mauritius, an estimated 10,000 Malagasy, South-East Asian, Comorian, East African, Liberated Africans and Chinese contractual workers were also brought to work on Mauritian sugar estates and also contributed in the emergence of modern Mauritius. During this period, it is estimated that more than 40% of the Indian indentured workers came from Bihar and Jharkand.
Immigrants from other parts of Northern India
While the bulk of the north Indian indentured workers originated from present-day Bihar and Jharkhand, tens of thousands also came from other parts of northern India. Between 1834 and 1910, around 18% or 81,138 Indian labourers arrived mainly from present-day Uttar Pradesh, West Bengal, Hariyana, Jammu, Kashmir, and Madhya Pradesh, Punjab, and parts of present-day Pakistan, Afghanistan, Bangladesh and Nepal. It is estimated that during the same period, between 10% and 12% or more than an estimated 45,000 to 54,000 Indian indentured workers came from Uttar Pradesh or the former United Provinces.
During the Age of Indenture, between the 1830s and early 1900s, there were 35 districts of labour recruitment in the United Provinces or Uttar Pradesh. They were namely Lucknow, Azamgarh, Basti, Alligarh, Ghaziabad, Ballia, Ghazipur, Sasaram, Sultanpur, Sarnath, Firozabad, Gorakpur, Mirzapur, Sitapur, Moradabad, Agra, Fatehpur, Kanpur, Chitrakut, Aligarh, Buxar, Etawah, Ghaziabad, Muzaffarnagar, Bareilly, Gonda, Faizabad, Jaunpur, Pratapgarh, Allahabad, Hardoi Mathura, Mau, Meerut, and Banaras or Vanarasi.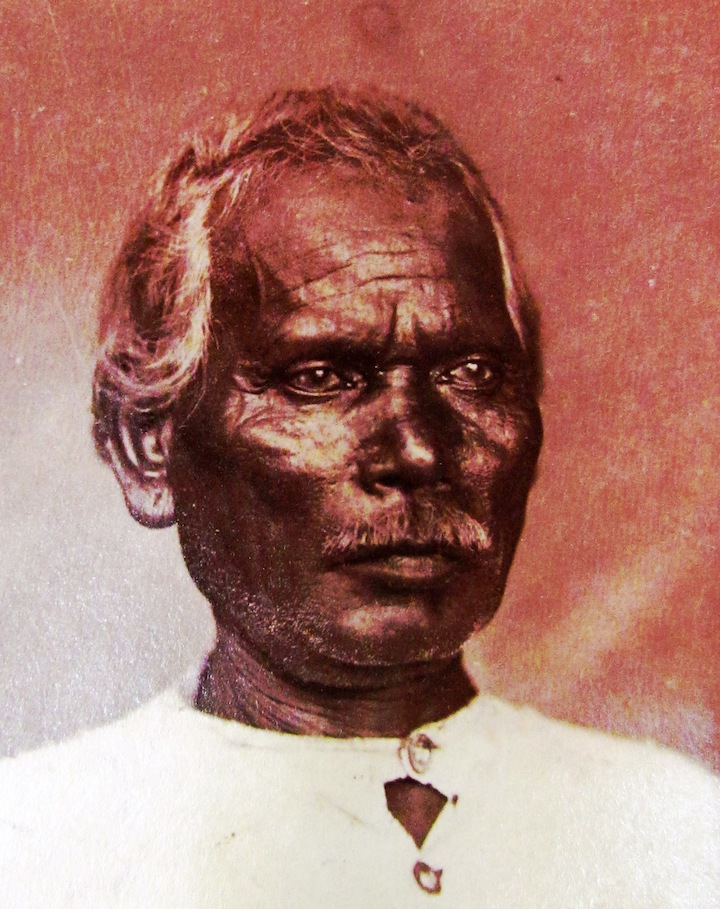 As early as January 1840, Thomy Hugon, a Mauritian serving in the Bengal Civil Service, informed Governor Nicolay that between 1835 and 1839, more than 4,000 indentured immigrants had reached Mauritius from the United Provinces out of a total of 14,500 north Indian workers passing through Calcutta. Therefore, the Indian workers from Uttar Pradesh represented more than a quarter of all the Indian contract workers who sailed from that Indian port even during this early stage of Indian immigration.
IMMIGRANTS GUNPUTH AND MUNGUR
A Case-Study of Lifelong Friendship  among Indentured Workers*
One of the most interesting and significant life stories found at the MGI Archives and the Mauritius National Archives was that of Immigrants Gunputh and Mungur who reached Mauritian shores in 1878. According to one of their descendants and the archival records, they grew up together, came from Sekhunpore village in the Ghazipur District of present-day Uttar Pradesh, and considered one another as being adoptive brothers. They were recruited as indentured workers, made the journey to Calcutta by train, and travelled together on the same ship to Mauritius. Upon their arrival, Gunputh and Mungur were allocated to the same sugar estate in Flacq where they worked together and resided in the same estate camp.
In 1884 and 1895, they completed their indenture contracts and were registered as Old Immigrants together. On two occasions, they went together to be photographed at the Immigration Depot. In 1889 and 1904, they purchased and became joint owners of two small plots of land. They lived on the same plot of land which they planted and cultivated. In 1905, Gunputh passed away and Mungur looked after his wife and children. Eventually, in 1909, the wife and children of Gunputh also inherited the properties of Mungur upon his death.
The story of Immigrants Gunputh and Mungur is a rare and well-documented story of a lifelong friendship and brotherhood among two indentured immigrants in Mauritius during the Age of Indenture.
* The Story of Immigrants Gunputh and Mungur, Courtesy of Mrs. Obeegadoo; MGIIIA/PG/PE/PF Series.