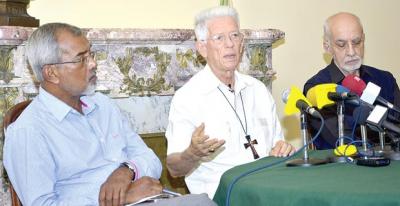 India has finally settled after several hectic weeks by electing a one-man democracy and invested the BJP with enough parliamentarians to enable it run the country alone. Does the outcome bode new hope for India or does it signal an omen for a turbulent phase ?
Modi has proved to be a successful manager of affairs. Gujarat bears it out. The Indians saw in him an icon of hope after repeated scandals and inaction during the outgoing government's tenure. The electorate voted against the Congress as much as they did for the Chai Wala, thus breaking caste taboo.
The problems facing Modi are daunting : there are more poor in India than in the whole of Africa, [India spends less per capita on social services than Malawi], 43% children under 5 suffer from malnutrition, 48% are stunted, half of child bearing age women are anemic, over half of Indians are deprived of sanitary facilities, employers recruit contract labour in a market that needs to create 40,000 jobs per day.
The nation wants 21st century to be India's century. This dream is realistic. With a gigantic pool of its educated youths and availability of abundant raw materials, India can shine. But there are handicaps. The rhetoric of the electoral campaign can be a negative force. Modi and his close associates are suspected of extra judicial killings of Muslims and the Gujrat progrom ; the extremists of BJP make no secret of expelling non-Hindus, specially the 150m Muslims from India. Xenophobic sentiments are voiced against the Italian born Mrs. Gandhi and the "sacred cow" eaters of Begali economic refugees.
Modi has practiced crony capitalism and his campaign, believed to have cost over $700m, has been financed by Industrial moguls. It is time for a pay back now. The interests of cheque writers and those of the Aam Admi [common people] do not necessarily coincide. To make of India an economic power house, Modi cannot alienate 150m Muslims who, according to the Mail Today, have, against all expectations, massively voted for Modi. To add to this handicap, India is surrounded by not so friendly neighbours : China, both a military and an economic super power, and India have contentions over a large chunk of territory and China is establishing naval bases around India.
Modi is not faced with a choice, but with a dilemma : how to keep his restive electorate happy, cleanse corruption by antagonizing the rich, save from military over expenditure for economic development and practice his philosophy of "India for all" ? Unfortunately, the answer comes from those who had banned his original party, the RSS : peaceful coexistence, zero enmity. Open customs barriers and form a common market with China, Pakistan, Bangladesh, Iran, Myanmar Bhutan and Nepal. Let economic ties stop the arms race and inaugurate an era of peaceful living. Hamara Bharat Mahan. [India is great]. It is doable and it is in the interest of Chota Bharat. Bande Maataram.