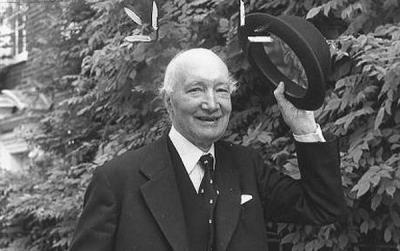 Lord Denning had his opinion of whether it's the Court duty to restrain the publication of an article and after more than forty years, even though we have had considerable changes in Human Rights Legislation relating to private life, we still make reference to the opinion of the most celebrated English judge of the 20th century.
During his 38 years as a Judge, he established the 'deserted wife's equity', thus allowing her the right to stay in the matrimonial home. He decided that an unmarried partner who contributes to the purchasing or improving the shared home may claim a share. He invented the Mareva injunction, which freezes assets and accounts pending the full and final determination of a pending litigation. He decided that local councils should be liable for the negligence of council surveyors.
In 1964, Lord Denning, in resisting a claim that an official document should be privileged from disclosure, stated "that all a Home Secretary has to do is to give a certificate and pronounce a spell to make it taboo".
"Without religion there is no morality", he wrote, "and without morality there is no law".
He had a judicial style of his own which is now rare. In Court, Lord Denning preferred to let Counsel talk on for as long as they wanted to. Unlike most of his brothers, Lord Denning firmly believed that the press should be allowed to have access to Court rooms and have the freedom to criticise Magistrates and Judges.
Lord Denning, quoting Jeremy Bentham who was a British philosopher, jurist and social reformer, stated that "in the darkness of secrecy all sorts of things can go wrong. If things are really done in public you can see that the judge does behave himself, the newspapers can comment on it if he misbehaves – it keeps everyone in order".
Lord Denning also had the occasion in 1954 to travel to South Africa and visit the universities. He seized the occasion to lecture at all the six universities he visited on the role of the judiciary and the press in safeguarding freedom. No doubt, in 1969, after more than fifteen years since he visited South Africa, he must have been the most appropriate person to state : "La fonction de la Cour n'est pas d'agir en censeur de la presse".