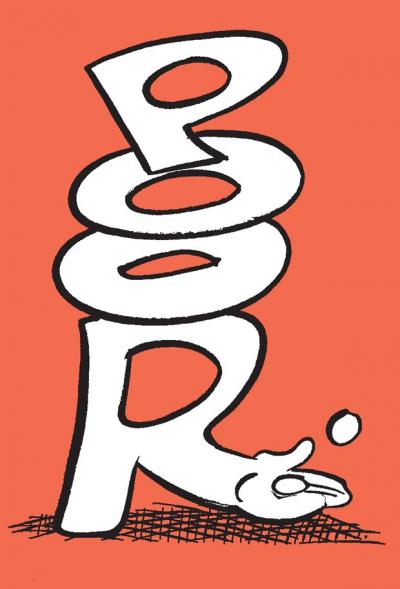 Government Commitment to Fight Poverty
Within the framework of the Pre-Budget Consultation, the Ministry of Finance recalls: "In his Mission Statement, the Prime Minister stressed the need for a new economic model which will fundamentally transform our country and propel it to the league of High Income Nations while eliminating absolute poverty (…).To attain these goals, the next Budget will focus on more jobs, higher growth, implementing the Marshall Plan against poverty, enhancing the quality of life for all and putting Mauritius on a higher plane of human development" (our emphasis).
This concern is indeed well placed. Latest statistical figures show a frightening increased of poverty in the Mauritian households. 9% of Mauritian Families – 33,600 families out of 335,000 – are living in poverty.  Poverty is no doubt a serious economic issue. But its eradication is not solely a matter of economics. There is also a psychosocial facet to the problem. Inadequate access to mental health care has not helped those of the weaker walks of our society to pull themselves out of poverty.  Mental health and poverty make up a self-sustaining combination of constant regression and an unbroken vicious circle.
Effect of Poverty on Children
Children raised in environments of "low socio-economic status  show consistent reductions in cognitive performance" across many areas, particularly language function and cognitive control. Their lives are stressful. They are both witness to and victims of more  HYPERLINK « http://www.thedoctorwillseeyounow.com/content/kids/art2437.html » \t « _blank » violence and trauma and they are at "high risk of poor general health and malnutrition". The converse is also true: mental illness increased risk of "becoming and/or staying poor". "They have higher health costs", experience difficulty in getting and retaining jobs, are "less productive at work and suffer the social stigma".
Poverty during childhood development also has immediate effects on neurological activity.  These children show decreased levels of "cognitive function and brain activity across numerous domains". The severest effects "are found in language function" and regulation of cognitive resources like attention. "These deficits may represent the first step on the poverty ladder", from the " Echec Scolaire" to employment prospects.
Psychosocial Wellbeing as a Measure of Poverty Eradication
It is acknowledged that poverty is multidimensional.  It would be wrong to focus solely on economic support in our programmatic efforts to eradicate poverty.  While OpenMind does not deny the importance of economic policies and measures, it calls on the Mauritian government to weigh the development of psychosocial skills as a significant, complementary tool associated with poverty alleviation.  The concept of psychosocial well-being has gained considerable favor in psychology as consisting of factors related to human development. Therefore, including  the term "psychosocial well-being" to economic indices of poverty eradication must be the way.
In its work, OpenMind stresses the importance of psychosocial empowerment, mental health, and psychosocial well-being as sustainable approaches to poverty reduction.
Subject of many studies around the world and by the United Nations, poverty can act as both "a causal factor and a consequence of mental illness (leading to decreased socio-economic status and prospects)".   We can learn from what have been done around the world  how  to break through this vicious cycle of poverty and mental health – (See below the list of studies and references).  
 A virtuous cycle of increasing returns
It is  clear that  mental health interventions are  linked to improved economic outcomes.  With the help of psychosocial development techniques, as the economic status improved, the clinical symptoms improve generating better mental condition, creating a « virtuous cycle of increasing returns. »
 Access to psychological services should not only be considered as health and human rights issues, but should also be viewed as critical for economic development. The cost of improving the mental health of population will be well balanced by the improved economic status of the individuals and families served.  Catering for mental health "can generate clear economic benefits" at the microeconomic level of households and such psychosocial interventions have the potential to arrest the cycle of poverty and mental ill health.
Life Skills Acquisition
Life Skills Training – the sine qua non condition to psychosocial intervention – is crucial to help people transition from homelessness, broken family tissues, and poverty to an empowered and independent life within  the Programme for poverty eradication led by the Ministry and the National Empowerment Foundation. From "home maintenance, to self-esteem, emotional control & conflict resolution", components of life skills  to  reach stability in family units are  complex. Without the necessary life skills, many people find it difficult to manage basic life needs, and can end up disengaged from their social community. By increasing self-reliance and self-autonomy, our proposal to develop Life Skill Training is addressing the objective of the Poverty Eradication Programmes which is to create the conditions allowing families to come out of their disabled, dissolute and disengaged situation for greater social integration.
While the inventory of Life Skills may vary, they are essential in order for an individual to access and ensure life's basic necessities. Life skills  that are necessary to maintain  a household are: "financial management, family management, health and wellness, self-management (including employment readiness) and social inclusion". Adequate incentives and support mechanisms are essential for the training capacity of government and non-government providers.
OpenMind's Proposals
Poverty eradication programme should include a four-pronged approach which implies (i) the early detection of  psychological disorders to enable protective measures (ii) social rehabilitation and reinsertion of persons targeted for economic support by Government through the acquisition of Life Skills (iii) the training of trainers to meet the demand and (iv) access to mental health care.
Because of its proven track record with 436 beneficiaries so far, OpenMind can be a privileged partner of the Ministry and of the National Empowerment Foundation in the national fight to eradicate poverty through the psycho-social rehabilitation.
Early Detection: It is proposed that a « Service d'Aide Psychologique » be set up in schools and colleges on a national level through the application of the specialized services of OpenMind centered on individual psychological and neuropsychological assessment and follow-up.
Life Skills Acquisition: The provision of therapeutic support services has become an urgent priority: OpenMind Centre offers a multidisciplinary service under one roof for children from age 6.
Access to Psychosocial Empowerment : the lacuna in providing a wide coverage of psychological care can be met by providing a mobile "Psychosocial Empowerment –  Psychological Welfare Van" in needy  areas. OpenMind  can share and apply its multiple services over a wide geographical area in a mobile service.