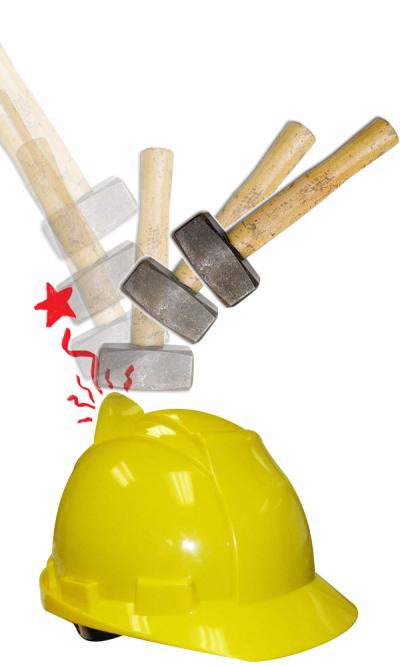 As a passionate enthusiast of the construction industry, I care and emphatically believe that we should talk and address the impact of mental health problems in the construction industry, if not done so already in respective disciplines. This is undoubtedly a global issue. Our industry is known for long draining hours, projects keep piling on and the thought about the script of the next contractual email whilst asleep! Is this healthy? The way I see it, is that we have made huge strides when it comes to Health and Safety, and over the years we have paid more attention on the "Safety" aspect underpinned by strict process and procedures when it comes to safety of workers, visitors and the public in general. However, we do not seem to have given much thought about tackling the "Health" bit. The issue of poor mental health emanating from stress, bullying, anxiety and depression is growing at an alarming rate and many of us, are unaware of the inflicting damage that this is having on our personal as well as our professional lives.
Numerous research papers have highlighted unanimously that the likelihood of construction workers/professionals on-site or off-site being affected by occupation illness is 10 times higher than those from fatal accidents on site. These result in lost working days, low productivity, low morale, tiredness, turning up to work for the sake of turning up, disputes, staff turnover and worst of all, the strain and emotional damages on relationship with loved ones.
In recent years, with demanding and inexperienced clients, and with the culture of "More for Less" or "I need this project delivered yesterday with the lowest cost and highest quality", occupational illness has increased on an unprecedented scale and is affecting not only the site team but also the design/project teams. Plus, this is exacerbated by personal issues which we do not often factor in. One small way of helping colleagues is to get them talking about their ongoing issue/s and the pressure they are under and aim to get it out of their system. The key is to talk, empathize and foster a true sense of camaraderie.
As an industry which is constantly evolving and the emergence of more role models both men and women, it is paramount that employers seriously consider taking care and providing pragmatic support to their greatest assets, i.e. their employees on the "Health" aspect for a variety of business and personal reasons. Just like "Physical First Aiders", it is high time to introduce "Mental Health First Aiders" in our workplace for the mental welfare of the existing and next generation of construction professionals. Doing nothing is absolutely not an option! Safer, healthier and happier workforce is a win-win situation for the industry. After all, we are all in this together. You now know what your next toolbox talk will be about with the team !