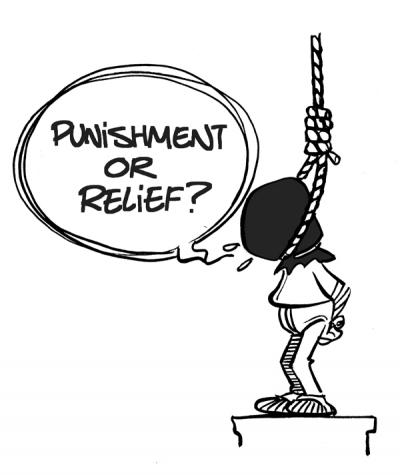 It's already a week since the nation was struck by the shocking murder of young Yeshna Rughoobin. While everyone was still unable to digest this massacre, and the question of 'how could that be possible?' was still haunting people, a new revenge story made it to the newspaper headlines. This time, the victim was still alive but he had his wrists chopped! Has the desire to settle accounts become the mantra of our youth?
All hell is breaking loose in paradise island where not only death is lurking around but other assaults are being witnessed; young students are even attacking teachers. Gone are the days when students would sulk in a corner when told off by teachers! Now, their opinions and disapproval are made loud and clear, sometimes even through punches and other violent behaviour. While most of us are still finding these hard to accept, the more unsettling question that crops up is whether the worse is yet to come. While it looks like we are facing two rather different predicaments, a closer look at them indicates that there is one common factor: intolerance from the offenders.
Let us begin with the less serious offence; the law prevents teachers from inflicting corporal punishment on students and it is justified to a large extent. However, how do we react to the reverse case, where students are the ones displaying physical violence? Perhaps, it is about time that the laws are reviewed as we may have spoken about and reflected upon children's rights and how children are the very essence of innocence but there is more of ruthlessness being witnessed from their part lately. As far as the merciless killing and attacks are concerned, should we not ponder over the reintroduction of death penalty? Every human being undoubtedly has the right to live and that is why criminals are given a second chance. We should however bear in mind that the lost souls were given none. It takes just a few words to claim that we are all brothers and sisters but takes a lot of guts to defy it through killing. Lately, such cases are not gutsy ones but have become a common scene. I believe that the idea of revising the laws for serious murder cases should not be discarded if we do not want our people to be used to seeing merciless killing headlines in the newspapers.
Aspiring for a world without crime is certainly far-fetched but hoping for a world where life is valued is legitimised. Intolerance is gradually infiltrating the mind of young wrong doers and it seems to have begun with a punch, has paved the way to pitiless stabbing and we now wonder where lies the end and what awaits us there!