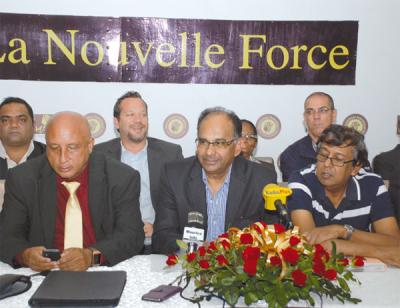 It is with great sadness that we have heard about the demise of Mrs Cynthia PALLAMY, former Rector of BPS College, Beau-Bassin and founder member of BPS Fatima College, on Sunday 11th August at Chennai, South India.
Cynthia who is 70, had a serious accident and underwent a major surgical operation at Apollo Bramwell and was bed ridden for the last 5 months. Gradually she was recovering at her residence at Quatre-Bornes. Lovingly surrounded and cared for by her numerous friends, well-wishes and former colleagues and students. She got better and was able to move about slowly with the help of a cane. Last month, Cynthia decided with the family members consensus to proceed to her native country, South India and spend some time with her family members, following at the same time a medical treatment for her minor ailments. Unfortunately, her health situation worsened and was anew readmitted in a clinic at Chennai where the doctors discovered that she had some kidney and liver problems. In spite of the intense care and being far away from her country of adoption, she was admitted in the I.C.U. and peacefully passed away, happy and joyful, as a devout catholic, to get rid of her physical sufferings and to find the place prepared for her in heaven.
At her death bed, Cynthia could say a loving farewell to all those friends, relatives and benefactors who have journeyed with her in her long career in Mauritius in the educational and social fields, on this side of the ocean. Fragile and weak in physical stature, Cynthia had an iron will and had been for 25 years as an English teacher and Literature and later on as the Rector of the BPS College, Beau-Bassin. After retirement, she helped in founding the New BPS College Fatima in Goodlands and was the Manager for 3 years. All her former students and colleagues remember her as a hard worker, disciplined and highly intellectual.
Cynthia leaves behind her in Mauritius, close members of the family, her husband Clément, ex-French teacher of St-Mary's College, son Dexter, music master in Belgium, son Robert, ex-Director of Tourism Authority and at present Vice-Chairman of N.P.C. Council, daughter Micheline foreign language teacher at Stockholm (Sweden) and daughter Corina, learning Consultant at Veritas (Oslo, Norway). All of them will be present at her funeral and burial at Tiruchirappalli (Tamil Nadu) at 4.00 p. m. on Tuesday 13th August, where 49 years ago, her wedding was celebrated.
The Lord has taken from us a great lady of faith and has welcomed her in the heavenly family where she can continue to help us to live deeply a life of faith and service.
May her soul rest in peace.