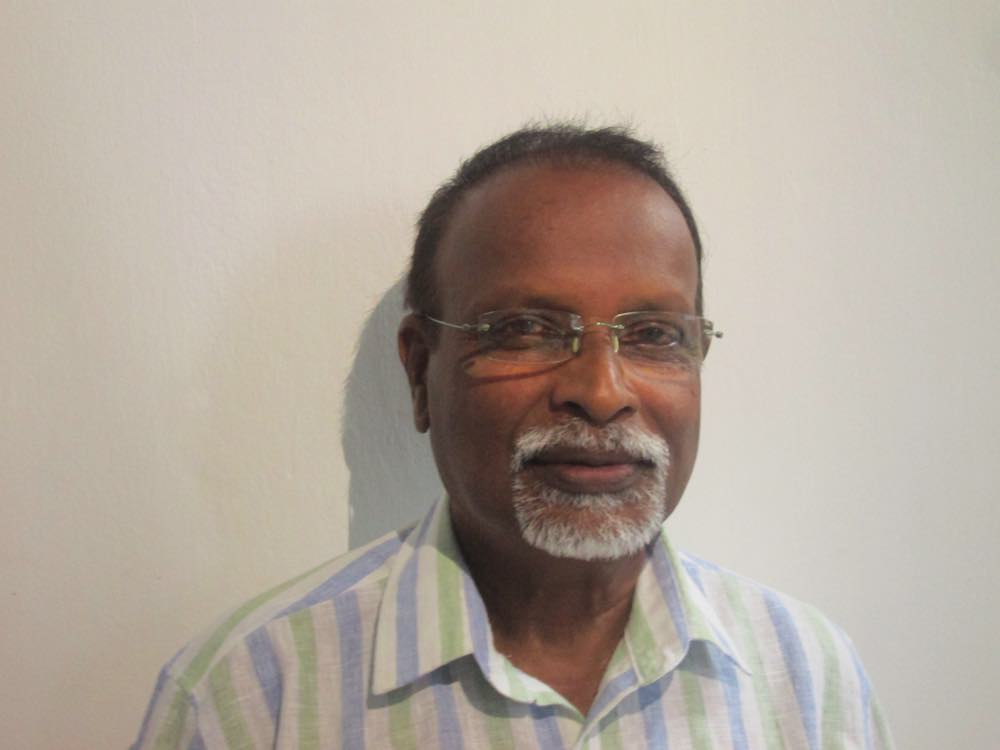 In a report published by HelpAge International entitled 'Freedom to decide for ourselves' around World Health Day in 2018 we read of the challenges faced by older people with regards to their autonomy and independence. The report, pertinent today as it was yesterday, was based on a consultation with 450 older persons in 24 countries, of whom a 71-year old woman from Costa Rica is quoted as saying 'I want to do what I want, a person without independence would be as good as dead.' 100 older Mauritians, gender at parity, were consulted.
Autonomy and Independence
The question was asked about the 'rights to autonomy and independence, long-term care and palliative care that are central to human dignity'. The consultation showed that as people age they are denied the autonomy and independence they enjoyed before. This is attributed to negative ageist attitudes of people who believe that older persons cannot make decisions by themselves.
« The denial of autonomy and independence is often most pronounced during times of change, such as deteriorating health, a fall in income, or moving to live with a family member. This leads to greater dependence on others who may exploit this to take away their freedoms'', writes Ben Small in his analysis. "When it comes to palliative care, older people with life-threatening illnesses are at risk of living with considerable pain and suffering. This need not and must not be the norm. »
The Mauritius Picture
In the Consultation ninety-one percent said it was very important or important to make their own decisions about their care and support, including planning ahead for future support. In the same breath eighty-four percent said it was very important or important to have a trusted person to support them in decision-making about their care and support.
With regards to deciding about palliative care ninety percent said it was very important or important to decide for themselves, with support if necessary, the type of palliative care they would receive if they needed it. They could 'plan for a better end of life', 'suffer less' and 'die without pain'. They would feel 'more at ease with the treatment or therapy'.
In DIS-MOI we are giving its due importance to the provision of palliative care especially with regards to older people. As at 1 July 2019 we were 74,494 in the age of 60-64 and 145,956 in the age bracket of 65+.  (Economic and Social Indicators as at December 2019). As we grow older the risks are there of an increasing number of our older fellow citizens requiring palliative care.
DIS-MOI Submission to the OEWGA
Here under what DIS-MOI submitted to the UN 10th Session of the Open Ended Working Group on Ageing (OEWGA):
The Constitution of Mauritius which is the supreme law commits to a robust welfare state with the right to healthcare, from primary healthcare to tertiary healthcare. Article 3 of the Constitution guarantees the right of the individual to life, liberty, and security of the person and the protection of the law without discrimination by reason of race, place of origin, political opinions, colour, creed or sex.
'Long-term and palliative care are not incorporated in the legislature to define although in practice the following is happening:
(a) Long-term care is provided at hospital
(b) There are patients who express the desire to continue the care at home.
DIS-MOI Affirmation
Every citizen has the right to
(i) long-term and palliative care;
(ii) information about support services and the freedom to plan ahead for future support services;
(iii) create advance directives about their future medical care;
(iv) freedom to decide for themselves, with support if necessary, the type of palliative care treatment if and when they need it;
(v) choose where to go for treatment in a medical center or in their own home;
(vi) choose the type of palliative care they think best for them taking into consideration that their dignity has to be respected till the end;
(vii) unless they choose otherwise to know the nature of their illness that makes the required palliative care.
Palliative Care: a challenge
Palliative care is not aimed at adding life to a sick person but rather see to it that he or she suffers the least until he or she breathes the last breath. But before death entails in a hospital or at home (the latter place is where most palliative care patients want to die) the sick person should be seen to carry on with his normal life course, read the newspapers, do the usual gardening, meet the friends, listen to music, do as his culture requires.  This is where we measure the commitment of doctors and the nursing personnel.
At home it is expected that the family or the person designated to assist the person on palliative care provides the 'care' he needs in the consciousness that sooner or later there will be an end to life.