 « The worlds of the elders do not lock all the doors, they leave the right door open » [Zambian proverb]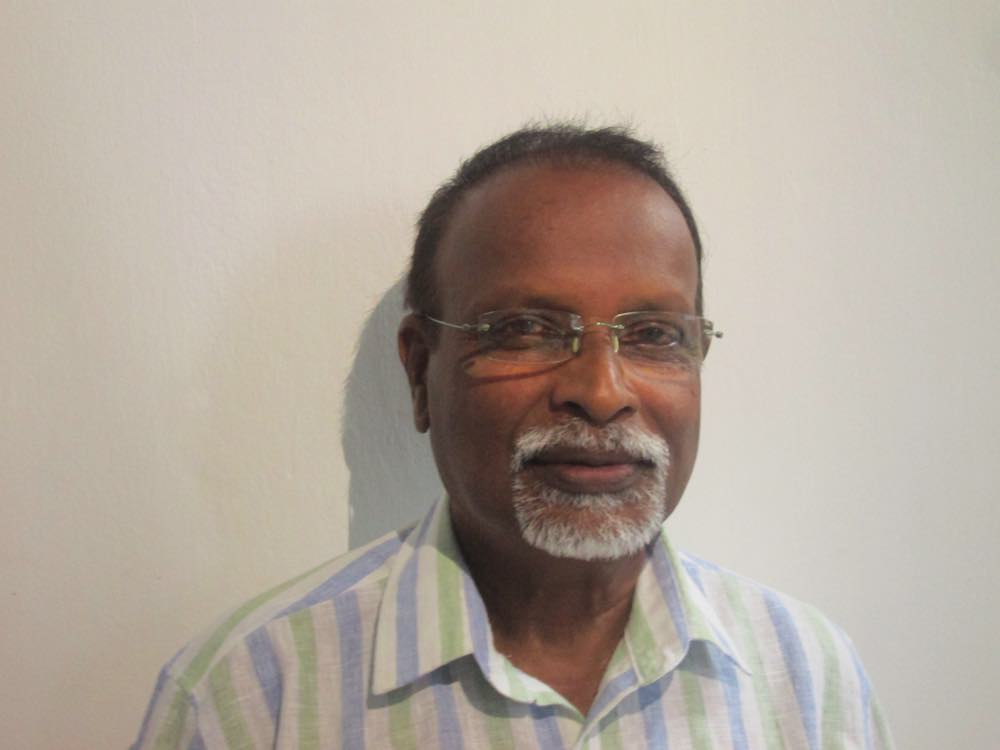 President of the Commission for the
Rights of Older Persons of DIS-MOI
The 11th session of the UN Open-Ended Working Group on Aging (OEWGA) which was scheduled for 4th April 2020 was postponed in the light of the global coronavirus disease (COVID-19) situation and its implications with regards to dangers posed by its spread. The session has been fixed for the 29th March to 2 April 2021.
Why so much fuss about the OEWGA? The OEWGA was established by the General Assembly on 21 December 2010. This Working Group has to consider the existing international framework of the human rights of older persons and identify possible gaps and how to best address them, including by considering as appropriate, the feasibility of further instruments and measures. This is where the invocation of a new UN Convention for the rights of older persons has been made. Our respective missions at the UN have participated in the annual debates and in that context Mauritius has expressed its support for a convention at the last two sessions, 9th and 10th. We have expressed our appreciation to the authorities thereat. DIS-MOI as an accredited NGO with the OEWGA has also made submissions in the context of the last sessions and will do so for the forthcoming ones.
It's about our rights
What is a convention going to change in our lives? By virtue of its nature a convention being an international legally binding instrument will improve State accountability and transparency in actions taken with respect to older persons. To quote Frances Zainoeddin, Vice-Chair of the NGO Committee on Ageing and Ex Officio Member of the Global Alliance for the Rights of Older People (GAROP), this instrument will mean 'international, official and legal recognition that life, and the dignity of life, is not over till it is over.''
The NGO Committee on Ageing, New York, has enumerated further the reasons we need a convention to promote and protect the rights of older persons :
•"There are gaps in protection of older persons in existing human rights standards and laws ;
•'Age' is not recognized as a category of discrimination – unlike gender, race, ethnicity, language, religion;
•Age discrimination and ageism are widely tolerated throughout the world;
•Older persons are often treated as subjects or objects of welfare instead of as rights holders;
•Older persons are often vulnerable to deprivation and exclusion, disproportionately during times of crisis;
•Single most pressing challenge to the welfare of older persons is poverty, characterized by homelessness, malnutrition, unattended chronic diseases, lack of access to safe drinking water and sanitation, unaffordable medicines and treatments, income insecurity;
•Older persons are at higher risks of abuse and violence – physical, verbal, sexual, psychological or financial, and the consequences are often more severe;
•Respect for older persons' rights also benefits society as a whole''.
Voice of Mauritius
True it is that provision has been made in our legislation to ensure the welfare of older people in respect of the Protection of the Elderly Act 2005. The scheme of old age pension for residents over the age of 60 introduced in 1950 has been maintained up to now. Free medical care and attached carers' services, free bus transport and a host of other recreational facilities are offered as 'of right'. A glaring example of services to the older people has been the remittance of old age pension at their doorstep during the COVID-19 lockdown and distribution of food to the needy. That is why we have been saying Mauritius can play a strategic role to join the voices of the proponents of a convention and push the debates further to reach a point of starting to write the contents of the convention.
Added Value
What would we obtain from a convention? 'A new, legally binding instrument would bring clarity to both the nature of older peoples' rights and the responsibilities necessary to protect them. Like for conventions for the rights of children, women and persons with disabilities. (NGO Committee on Ageing)
Governments would be under the obligation of collecting data, developing indicators, establishing laws and policies (in our case improving them in the light of experiences), and developing programmes that take into account the concerns of society. The process would entail state accountability and transparency with respect to actions taken for older persons, including with their active participation. Again we can refer to the Senior Citizens Councils as prominent stakeholders in terms of ideas related to issues such as, inter alia, ageism, palliative care, and life-long education.