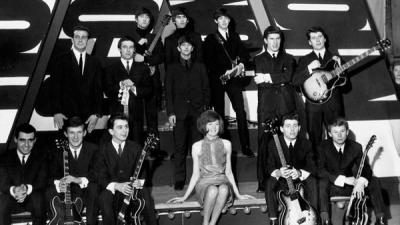 I was barely 13 in the early 60s. Despite a fair amount of homework assigned by my Irish teachers, I seldom missed the local radio MBS (Mauritius Broadcasting Service) Sunday evening entertainment programme 'Top Twenty' which was presented by John Poulter and John Cordeaux. It was very much part of the additional exposure to the broader blossoming contemporary youth culture which was simply not found in our school textbooks. With hindsight, it must be reckoned that the targeted audience of this radio talk show – to use today's term – was not exclusively the HMS Mauritius community and British Navy staff transiting to the island. By and large, it was a pleasurable introduction to the emerging pop stars and trends from Merseyside and London, America and other parts of the English-speaking world.
From rags to riches
Cilla Black's songs 'Anyone Who Had a Heart' and 'You're My World' were often played as listeners' requests sent to the DJs. I learnt much later that she hailed from Liverpool like the Beatles, Gerry Marsden & the Pacemakers who sang 'Ferry, Cross the Mersey', Billy J. Kramer & the Dakotas of 'Little Children' fame, and Billy Fury … From a working class Catholic background she rose to national fame over 5 decades in a milieu then dominated by Southerner males and rife with class and creed prejudices. The cloakroom girl at The Cavern 'had talent indeed'; she was introduced to Brian Epstein by a common friend Ringo Starr (Ritchie Starkey) well before the Fab Four knew celebrity. Her Cinderella like tale was astir, and before long she became a national show business icon on account of her natural charm and determination to succeed on the stage. Cilla had kept her cheerful Scouser (Liverpudlian) natural ways which endeared her to many. TV shows like 'Surprise, Surprise' and 'Blind Date' made her a familiar household figure. Last year she was the subject of a 3-part docudrama titled Cilla featuring actress Sheridan Smith playing young Cilla Black in the vibrant city of Liverpool in the Sixties. This much praised TV biopic focussed on her love story and struggle to soar to stardom. It was very emotional and won her in 2014 an award from the entertainment industry body BAFTA.
Cheerful and friendly
Born Priscilla White in 1943 in the predominantly Roman Catholic Scotland Road area of Liverpool, she grew up in a home without television. In the late 60s she married her childhood friend, former road manager then fulltime manager Bobby Willis, 'the love of her life' and had 4 children: 3 boys who survived their little baby sister. Tragedy would even pop into fairy tales uninvited. She lost her husband in 1999 but felt no need to marry again. Fortunately Cilla loved friends and family alike, and she made it a point to honour parties put up by her neighbours (including Sir Cliff) in Barbados, Portugal and Spain where she lived for part of the year. In fact she had an accidental fall on Saturday Aug. 1 at her Spanish villa and died of an instant heart attack following the head injury sustained. She had flown to Spain with one of her sons a few days before and was found dead by the latter on the sun bathed terrace of her bolted bedroom. The coroner's inquest concluded she had died from natural causes. She was 72.
Queen of Saturday night television and of our hearts
Tributes have been pouring in since from friends, colleagues and politicians. The BBC director general Tony Hall qualified her as 'a wonderful artist and talented entertainer who brought joy to millions and will be deeply missed.' Lord Grade, former executive chairman of ITV, told Sky News that Cilla Black was 'one of the great queens of British show business. It's a terrible shock, because there was plenty of life in Cilla left.' Indeed already in the late 1960s and early 70s Cilla, her eponymous variety show on the BBC, drew audiences of up to 22 million. On commercial television, from the mid-80s, she hosted Blind Date and Surprise, Surprise. Comedian Paul O'Grady and Elaine Page bade Cilla Black farewell in moving terms on BBC Radio 2.
Within 24 hours of her private funeral arrangements being worked out in Blighty this coming Thursday, as she is laid to rest, I cannot but recollect her wonderful duet with her close friend Cliff Richard at the 'Castles in the Air' Live concert recorded at Leeds Castle in 2004. Indeed, Cilla, 'It Takes Two'. Thank you for the joy you gave us, thank you for being you!