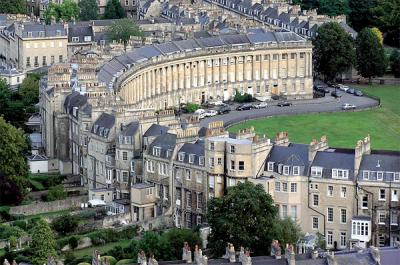 It had been almost ten years since I last visited England — or should I say London? It is a City I first visited in the early 1970s, and I truly spent some memorable time there and built up some enduring friendships. Since then my visits to London had been mostly short — just stopovers — for transit purposes on trips to Mauritius. So much so, my memories of London were generally quite different from what it actually is to-day!
I had been told by family and friends, who have either visited the British capital on a regular basis or have long made it their home, that London had changed considerably in the past fifty years or so in terms of the make-up of its demography, visual landscapes and even looks. The London that I saw in the 1970s had long become history, I was told. There is now a population comprising a lot of immigrants and diversity is the rule. Indeed, walking down a street in London commercial area, is like walking down the streets in Port Louis, Mauritius, or for that matter — of Toronto, Canada. London is no longer 'white.' As a matter of fact, it appears there are more coloured people in London that there are Caucasians. London, like Port Louis, Toronto or Montreal for that matter, is a colourful picture of diversity. One meets people from a wide range of countries there — which is very nice, indeed! The real bouquet of it all is to-day even the Mayor of London is a Londoner, who is of South-Asian origin — a Pakistani Muslim, by the name of Sadiq Aman Khan.
Although I have made several stopovers at Heathrow Airport, London, on my way to Mauritius and back to Canada, my adopted homeland, yet I had rarely had time to really spend some good quality time there and see the city. So much so, I truly looked forward to my stay in London this time. My wife and I planned to spend a few days in the city taking time to visit family and friends who have long opted to make the beautiful British city their home. It is a fact that in the seventies many of Mauritians left the island to seek a better future for themselves under the British sky. Their move was understandable. Mauritius was then facing dire economic and social conditions due to over-population and high unemployment. Many young fellow Mauritians took the gamble and arrived in London, fought the odds and finally made their niche in the British capital. To-day most of them are well-settled British citizens and are now retired comfortably. No one that I know of has ever expressed regret leaving Mauritius — which they all love to visit — on holidays, of course!
Our Air Canada flight landed at Heathrow around eleven o'clock in the evening. The flight itself was smooth and eventless. After deplaning, we slowly made our way to the Customs & Immigration area to have our passport checked and stamped and then we moved on to claim our luggage. As Canadian citizens, we don't need an "Entry Visa" to visit Great Britain.
Things moved smoothly. The passengers queued up and proceeded in a very orderly manner to the Immigration booths where, I was surprised to notice that none of eight booths that were open, was manned by officers, who were Caucasians as I had experienced on my previous visits. This time most of the officers were South-Asians. Indeed, England had truly changed — a lot, I told myself! No doubt about it! As a matter of fact, of the officers on duty at the booths, six were South-Asians; of the remaining three, two were Africans and one of Chinese origin.
But then I asked myself: Did I need to be surprised? I thought of our own Canada and of our big cities. Don't they look cosmopolitan too? Don't we, like London, also have a South-Asian Mayor in the big City of Calgary, Alberta, in the person Mr. Naheed Nenshi, who, by the way, has recently won re-election for a third four-year term? How true the world around us has been changing faster than we sometimes realise!
I understood that London had, indeed, changed but I had never imagined to that extent! A short walk down streets of London brings us face to face with that change. The business areas all have colourful trade signs not only in English, but also in many foreign languages, like: Hindi, Tamil, Telegu, Punjabi, Bengali, Arabic or Urdu — not mention other European languages. It was like strolling downtown Toronto or — for that matter — even Port Louis. One comes across so many coloured faces. The Old England I read or knew about is long gone. However, I saw a ray of hope in it all. What a great picture of pluralism and multiculturalism the 'new' England offered to the world! And what strong message of goodwill in diversity, tolerance and peaceful-co-existence among peoples of different ethnicity, culture and race it offers the world! Indeed, England was ever and still is, an appealing and welcoming country!
London, like our own Toronto or Windsor, is very diverse and multicultural. However, the cities are neither England nor Canada for that matter. As a matter of fact, to know real England, I realized, O had to go outside London, in the countryside. England, a fore-front example of modern civilization and culture continues to be a big influence in the lives and cultures of millions around the world. So much so, to experience, 'true England' one had to go outside of London — which I did.
As a matter of fact, during our stay in London, we took a drive to the town of Bath, a couple hours from London near the Welsh border. It is a UNESCO's World Heritage Site in England. The visit was an eye-opener. Here was a piece of 'old England' preserved in all its 'purity' and 'glamour' and 'history' with its century-old houses lining the narrow streets and offering a magnificent view of the mesmerizing scenery around mixed with old and new, which was a delight to the eyes and joy to the heart. The people were friendly and welcoming and were for the most part Caucasians. Only a few immigrants. My wife and I were happy that we got to 'experience' what 'real England' was truly like!
I loved the days I spent in London, which is still a marvellous place to be with its array of old historic buildings which are imposing examples of some of what is best in western architecture, both in terms of old and modern. Moreover, what struck me, as a trifle 'odd' as Canadians upon arriving in London, was to discover that driving in England was done, like in Mauritius, on the left — which to Canadians appears odd because Canadians drive on the right and it is so in all North America. No wonder, I realized then why one good Canadian-born friend of mine, after his first trip to the English City, confided to me that he could not understand why "the Brits drive on the wrong side of the road!!!"
Traffic on the streets of London is crazy — especially during the rush hour. The streets here are generally narrower than the ones we are used to in Canada. Indeed, to a Canadian visiting London, the first big difference he notices between Canada and England is "space." Many of the city streets are often congested, which makes driving a real chore. Yet I have not seen more courteous and patient drivers than in London. They respect the rules of the road and are ever on the look-out for the other guy — so to say!
My days in London were yet lovely and I enjoyed every moment of them. It was great meeting friends and relatives and spending quality time with them as well as also, in the process, discovering for myself how London had changed!
By the way, I would be remiss if I do not mention one highpoint of my London trip. It was my visit to England's famous Wembley Stadium, where I got to watch England's squad play Slovenia in a World Cup 2018 Qualifying Match. The game itself was generally a 'boring' one with few exciting moments. England played poorly, yet was lucky to pull it off in the final minutes winning 1-0 and thus won a spot in FIFA's World Cup in Moscow, Russia, next year.
The Wembley visit was a great experience. It was a treat to be in the midst of the huge bustling colourful Wembley crowd and feel the explosive atmosphere all through the game and, at the end, watch the happy and excited crowd spill out of the Stadium literally rolling out towards the exits all in an orderly manner. The atmosphere around the Stadium was kind of festive! Little wonder. England had won. It would be one that I would not soon forget! Indeed, London is London — the amazing city after all !