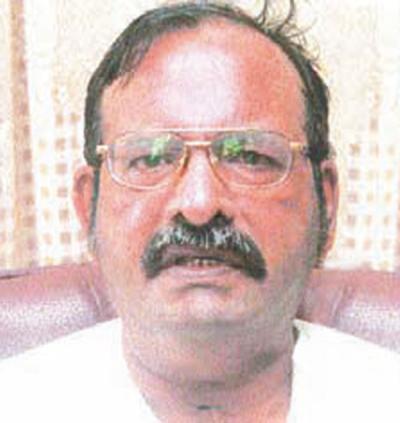 I always wanted to write something on Flacq, the country's largest and flattest district paying particular attention to its main village, Central Flacq. Situated in the upper part of the Flacq district, this village is linked by four bridges connecting it to all other parts of Mauritius. It is and has been the place for all meetings ; people commuting to Central Flacq from neighbouring villages, a venue for the Sunday festive village market, the rendez-vous for moviegoers eager to watch the latest Bollywood movie at Le Rêve or Vogue cinema or simply a place where doctors, pharmacists and lawyers are available. I always looked at Central Flacq like a fragment of Port Louis but a location set completely far away to its left. The village was lively and will surely be much the same in the future.
We grew up at a time when villagers could make a stride beyond the School Certificate to read for the Higher School Certificate (HSC) ; a barrier unlikely to be crossed by many youngsters back in the 1980s. To pass English language at School Certificate level was a visa for getting a job in the public service but passing General Paper at HSC level was an opportunity that could open up somebody's dream to read for an undergraduate degree at a time when graduates were counted on fingers and special award ceremonies were held for those earning a degree by village sages.
On reaching HSC or Form VI, as it was known those days, the first thought that came to the minds of parents residing in the eastern part of Mauritius was to look for an English teacher. Since General Paper was a vague term to most of us asking whether this could be just English as a subject or general knowledge, parents instantly thought of sending their grown-up wards for tuition offered by Santosh Kumar Mahadeo. It looked like he was the only handyman in the corner to help anybody willing to pass General Paper, or else failure would loom in.
Santosh Kumar Mahadeo or simply Santosh was the name that was coined on the lips of every boy or girl having first passed SC and steadily moving up the ladder. That special teacher is easily visualised as the man in a black safari shirt wearing thick glasses and a rounded jovial face with a dark moustache giving him an approximate resemblance to Inspector Clouzot played by British comedian Peter Sellers. But then, Santosh was a seriously minded man not easily perturbed by a mischievous student. By just listening to what he said in a very authoritative way, students would listen to him like apprentice pundits ritually seated in front of their guru.
And Santosh opened us all to a new world. General Paper was an out of the ordinary subject with an urge for incumbent students to learn broadly and widely. It was an eye opener on the world with arguments that could go beyond imagination. Far away from main subjects that were hard to learn and routine in terms of rote learning and conceptualisation of ideas, General Paper was refreshing allowing the ordinary student to understand quickly what the teacher said.
Our first encounter in higher level education was the blue cover book 'Reading and Reasoning' with a design of a white spiral emphasising reasoning. That was already stimulating with the first pages opening with 'An adventure of Ideas' by Alan Whitehead. This was the realm of a higher level subject with an input of language that was harder due to the number of new and unknown words, a language structure that was hard to decipher instantly and a text that needed a level of reasoning beyond the traditional SC level papers. To overcome the challenge, Santosh would read the text but also explain lengthily the concept within. His teaching style focused on argument, reasoning, reflection and debate with occasional references made to contemporary socio-political issues. Getting us on-board new concepts made the sessions interesting and lively. Besides, writing an essay that was the 'icing on the cake' was a challenge for us students where he gave us ideas on the topic to be debated by freeing us to write in our own words.
Santosh with his brother Satish, both graduates in English language, became references in English language in the eastern region and made a name of great repute over the years following their graduation and return to their homeland. The time they taught the first generation, already thirty years back, is another contributing factor to their unchallenged popularity. It was the years of the first landslide victory of a new political alliance, the time when the economy was seriously put to stake with heaps of unemployed people. The world was on the move with technology making inroads although development was taking time to seep into the rural areas.
It was then that the ideas of Santosh and Satish enlightened us all. I remember the number of times both referred to Alvin Toffler's 'Future Shock'and 'Third wave', epic books with a far-reaching dimension compared to other novels, Dominique Lapierre and Larry Collins' best seller 'Freedom at Midnight'or Somerset Maugham's 'Of Human Bondage'that were all recommended for us. It was also the simple questioning as to what we were reading for general knowledge that startled him when we told that 'Time', 'Newsweek'and 'Paris Match'were worth contemplating with plentiful of war and disaster pictures while Santosh recommended us to cast a glance at the phlegmatic 'Economist'or 'Listener'.
It would be great to mention Santosh's contribution to the advancement of learning or education. He moved up from an educator to rector and a zone director. One thing that struck us was a genius idea that he made back in the early eighties when he encouraged Royal College students to come and meet Modern College students. It was a golden opportunity for us including some urban residents to come and see a stark all-too-different reality when they mingled with students in a private college. This move was much likened by us all.
Later in life, Santosh took to writing and contributed as guest writer in the press with interesting views on every issue that caught his attention. I just read his article on welcoming primary students to their new secondary school environment. That was refreshing but also another one on a journalist who was sanctioned for writing an 'opinion' article when he addressed a particular community. Santosh was bold but warmly tolerant. The same addressed his writing style, teaching methods and the importance he added to detail.
I was fortunate not to see my copybook stained by remarks or red ink. I simply listened to him and made my words. The rating I got was fair, I liked it. Simply you know that Santosh marked it and saw little nonsense in it. My friends and I pay tribute to him and share our grief to Satish, his alter ego. A similar duo is no more heard now nor will it soon be !