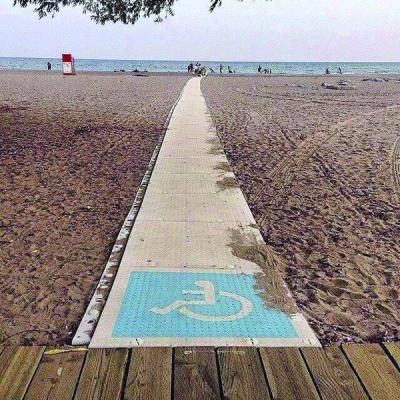 I am an entrepreneur, head of a PR company, and proud leader of a small team with one collaborator who has a disability. This collaborator is a blessing for our company because he not only is a pro, but has the right attitude. He is always present, extremely dedicated, meticulous in what he does and, in the past 6 years, has never once let the company – or me – down. NEVER. How many employers can say this about their collaborators? Can you? And yet, despite national laws on employment of people with disabilities, I am very sad to see that on the celebration of the 2015 International Day of Persons with Disability, Mauritius lags so far behind. Is it because of the uneffectiveness of the laws in place or the ongoing negative attitudes towards persons with disabilities? Or both? This year's UN theme for the day is "Inclusion matters: access and empowerment for people of all abilities." Access is essential and is ;something that is not systematically thought about in Mauritius. Most public places here are not wheelchair friendly – from many of the new
shopping centres in the island, to hotels or offices. Often, a wheelchair ramp is placed in an ominous spot, but the non-disabled friendly toilets are proof that inclusion wasn't a priority for the promoters.  The same can be said of schools. Yet another example is the impossibility for people in wheelchairs to access most public transport. Therefore, both school and public transport are free for Mauritian students, except if you are disabled, because there seems to be a practice of little inclusion through difficult or impossible access.
Still talking about access, have you ever tried taking a person in a wheelchair to the sea?  I have and it's not simple…  Mr Dayal, how about access to the beach for wheelchairs?
In schools, the problem caused by the physical inaccessibility is compounded by the issues of attitude and non-readiness to get that little extra required to adjust to the needs of a disabled person. A recent example would be the fact that our local star, Jane Constance, had to change school some time back primarily because she was the one who had to adapt in order to be included, instead of vice versa. Furthermore, how can disabled people be empowered if not through access to education but also employment? The Global Rainbow Foundation (GRF) that is dedicated to facilitating the inclusion of people with disabilities in Mauritius has organized various workshops, with both local and international professionals, to assist companies willing to employ disabled people. Despite free workshops tailor-made from them, only few employers responded positively. Those who did respond and actually employed people with disabilities, most often than not and just like me, are absolutely delighted that they did. We must just get more companies willing to walk the talk of the equal opportunity employer which is put forward in so many work places.  My wish for 2016 is that more employers take that leap of faith and give themselves the opportunity of hiring a fabulous employee.
Only through education and employability will people with disabilities be empowered. The question is how much longer will we remain a society where a group of people's basic human rights are denied because they have a disability in some field?