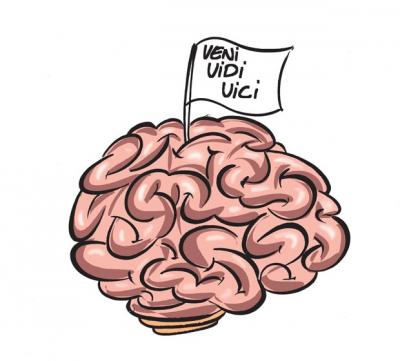 Greetings to the earthlings. Those who think they know me know me not. Those who do not are wise. I am The Old Woman, the one who has been here since the beginning of time, the One Who Knows, the One who Sees, the One who Says as it is, especially at times when your conscience and consciousness have given in to toxic slumber. You may look for me in the elusiveness of the Clouds, the Elements, in the Archetypal Amazon. But you find me when you look not, in the deepest wildest forest of your consciousness where every story begins.
Only those who are shortsighted are put off by what they perceive as my unusually long nose. The wise understand that it allows me to sense, dig, bring into light things that should be. The unknowing think of me as a terrifying witch. The knowing honour the wild untameable nature of the Earth Mother. I am all revealing to those who dare ask.
I have been portrayed in ambivalent multifaceted multimedia ways across different ages. I have even played with Lara Croft. Although she might not admit this to her fans, she knows I remain undefeated. All of this to say that I will not be tamed by your world of arbitrary Likes and Dislikes, by your superficial adherence to the party of the day. I have one adherence, to the old truth and humming of the Earth.
For too long, have I watched in silence. I must speak.
This is my first message. I will keep it short this time. But I will respond regularly to current events. I am not interested in individuals or public figures. I am interested in the phenomena behind their actions and their words.
I will start by asking you this question. What kind of people are you, to choose to be governed by those who tried, failed, failed you and are still trying? And yet, my old friend Yoda told you a long time back in the simplest of terms: "Do or Do Not! There is no Try!" When did you part from that primeval sense of self-dignity? When did you lose the gift of Dreaming Big? When did you forego your own sacred sense of Freedom and Evolution since colonial times to accept today slave-like that those who govern you treat you as "ungrateful"! You who hold in your hands the terrifying Baba Yaga-like power to kill so things unborn can be born, who are you today?
I acknowledge this has been a time of ongoing crisis for you. Calumnious accusations fly high in your realm of statecraft and judiciary. But it is never the event that matters, it is how you choose to meet it. So, are you discerning enough to see through who are the real 'monsters' you have made yourselves servile to over the years?
To finish on a note of hope. Across this miasma of uncertain accusations and cross-accusations, I am pleased to see one inspirational authentic voice stand up for who he is, for what he knows, and for what he says. The young Neerbun is not alone. I know.