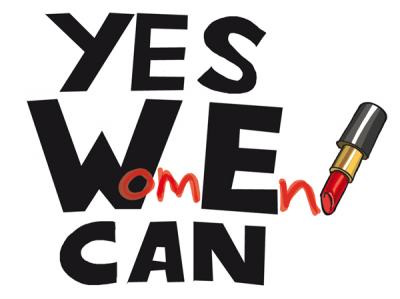 This is the first time in the history of Mauritius that two women have been asked to hold high-level offi ces. Professor Ameenah Gurib-Fakim as President of the Republic of Mauritius under the Lepep Alliance and Francoise Labelle as Speaker of the Legislative Assembly under the PTr-MMM Alliance. Gender Activists are proud of this move although we know very well that this is being done to silence us since there are only 12 woman candidates on the list of 60 for the PTr-MMM Alliance and a meagre fi gure of 9 on 60 for Lepep Alliance. The number of women candidates for these two major alliances is indeed an insult to women. But was there a need to put salt on the wound by insulting Professor Gurib-Fakim publicly and saying that "Dan liniversite pann trouv li bon, aster li pou bon pou vinn prezidan repiblik?" (she was not found good at the University, now she will be good as President of the Republic?). We should rewind a bit so that the Mauritian population will remember that the same Prime Minister, Dr. Navin Ramgoolam found Professor Gurib-Fakim so competent as a researcher and a scientifi c that he recommended her to the former President of the Republic to be elevated to the rank of Commander of the Star and Key of the Indian Ocean (CSK) in 2008.
How can somebody who has won so many prizes, awards and laureateships become incompetent from 2008 to 2014? This is a big mystery to me.
If politicians do not know who Professor Gurib-Fakim is, Google will help them with pleasure. A click of the mouse is all they have to do. Professor Gurib-Fakim is not only a national figure but an international one. She is the only woman in Mauritius who has published over 28 books. Her books are sold in all libraries of the world and are used as reference for students and researchers. She is the only woman in Mauritius to hold a Doctor Honoris Causa of the Pierre et Marie Curie of Sorbonne University, she is Honorary Professor of the University of South Africa (UNISA) in Pretoria, she holds a fellowship of the Linnean Society of London, she is a Laureate for L'Oréal-UNESCO Woman in Science and the National Economic and Social Council of Mauritius. She was elevated to the Order of the "Chevalier de l'Ordre des Palmes Académiques" by the French Government. She is right now the only Mauritian whose work is being exhibited at the Women Museum at the Francophonie Summit in Senegal. I am sure that Jean Claude de L'Estrac, the Secretary General of the Indian Commission who is in Senegal must be proud to associate himself with Professor Gurib-Fakim. Women have never had it easy especially in the fi eld of science and we must be proud of the road travelled by Professor Gurib-Fakim.
If Alliance Lepep wins the election this will be the fi rst time that a woman will hold the office of President not only in Mauritius but in the region.
If PTr-MMM Alliance wins this will be the fi rst time that Mauritius will have a woman as Speaker of the Legislative Assembly. But you must make us proud Ms Labelle if you become Speaker. We have had female speakers of the Legislative Assemblies in South Africa and Lesotho and these ladies have done a great job. I met Ntlhoi Motsamia , former Speaker of the Legislative Assembly who came to Mauritius as an Electoral Observer for the 2000 General Elections. I was humbled by this young politician. In fact she was the youngest politician in Africa to become a speaker in 1999 and re-elected in 2002. Baleka Mbete-Kgositsile is the actual Speaker of the National Assembly in South Africa. She was Speaker from 2004 to 2008 as well as Deputy President of South Africa from 2008 to 2009. We hope Labelle will be inspired by them and will be careful before judging people and NGOs. Labelle has recently criticised an NGO in the media without even documenting herself. NGOs especially those in the SADC region are accountable to funders and cannot decide on their own who they will appoint as Managers Ms Labelle. When you make this kind of criticism you must be careful as you are also criticising all those professionals who were on the interviewing panel. We hope you will not make the same mistake if you become Speaker of the Legislative Assembly. Then you will not only command respect but be the model that we found in Mbete-Kgositsile and Motsamia.
A country that positions itself as a model of democracy has no right to discriminate, downgrade and humiliate its citizens be it a woman or a man. The situation looks even worse in this period of 16 days campaign against gender based violence. General Elections is on 10th of December, Human Rights Day, which is also the end of the GBV campaign. Politicians must bear in mind that Human Rights are Women Rights and stop using women as easy targets. I am sure the regional electoral observers who are in Mauritius at the moment are taking notes of these subtle violences.
Politicians have no right to pass value judgement on candidates or people selected for high offi ce. People must be criticised on their projects for the society, what they will do for global warming, food security, literacy, poverty or on their electoral manifestoes but certainly not on their persons.
Downgrading Professor Gurib-Fakim is a subtle form of violence. The only politician who has talked about violence against woman is Xavier-Luc Duval. But it is unfortunate that neither the political manifesto of the Lepep Alliance nor that of the PTr- MMM highlights t his scourge of our society. The manifesto of the PTr-MMM Alliance talks of legal structure and revision of the Domestic violence Act. There are three former Ministers of Women's Rights and an actual Minister of Gender in this Alliance and is this all they have agreed to put in this important piece of document. 24% women have known violence in Mauritius according to Gender Links research. The research also highlights a lack of shelters among other issues on GBV. Our four women Ministers, former and present could have certainly done much better on this electoral manifesto!!!!