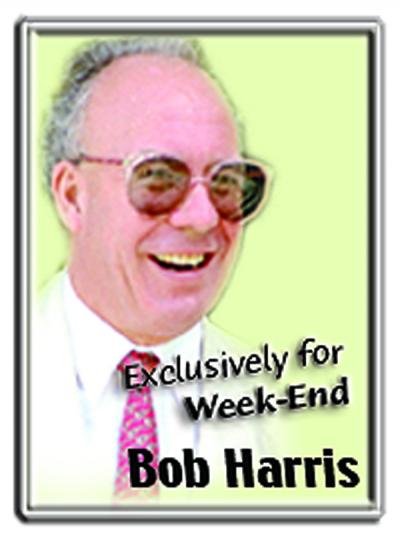 The Premier League must like what they saw at Leicester City after handing Claudio Ranieri and his unexpected champions a dream ticket in their first ever Champions League campaign. The PL fixture computer handed Leicester six home games and none away immediately following their Champions League fixtures and, what is more, they face only one of their major domestic challengers, Manchester City, in the process. In the past Arsenal's grumpy boss Arsene Wenger has complained bitterly that the Gunners are always under the cosh, as only once in the past ten campaigns have they had more home games than away immediately after games in Europe, complaining that Chelsea and Manchester United always got better treatment.This time he need not worry as neither of the two usual rivals are in the Champions League and, indeed, Arsenal have been granted four out of six at home while Manchester City are split down the middle with three and three while North London rivals Spurs have only two games at the Lane after Euro days.
But Leicester will celebrate their fixture list as they return from international duty to face Burnley (Sept 17); Southampton (Oct 1); Crystal Palace (Oct 22); WBA (Nov 5); Middlesbrough (Nov 26) and, finally, Manchester City (Dec 10).They also have an unexpected bonus in that, centrally placed, they have the least distance to travel for their Premier League fixtures, just 4,578 miles  and that compares favourably with the total mileage of Sunderland with 8,424 miles , Swansea 8,198, Bournemouth 7,499, Middlesbrough 7,428 and Southampton 6,810. Leicester also face a newly promoted team on the opening day when they travel to Hull City and despite opening the defence of their title they will fade into the shadows over the first weekend with attention surely focussed on Liverpool's visit to Arsenal and Chelsea at home to West Ham United along with the new managers in the top division.
 Jose Mourinho's first domestic game as United boss in the Premier League is an awkward little trip to Bournemouth while across the City, Manchester City governor Pep Guardiola will be welcomed by his own fans against last season's strugglers Sunderland. Expectations will be high as City have never lost a Premier League opener at home.Ronald Koeman's switch to Everton is rewarded with a cracker against Spurs at Goodison Park with history on the Dutchman's side as Spurs have the joint worst Premier League record on the opening weekend of the season with West Ham United, recording nine defeats. Walter Mazzarri, the new boss at Watford, has an awkward trip to Koeman's old club, Southampton while the man who led the oldest team in EURO16, Italian manager  Antonio Conte, will taste English League football for the first time against a West Ham side, itching to get to their first game in the Olympic Stadium against Bournemouth on the second weekend of the new season. But Slaven Bilic, beware! Chelsea have won 14 and lost none of their last 17 Premier League curtain raisers.
 We don't have to wait long for the first showdown between Jose Mourinho and Pep Guardiola with the first Manchester derby just four games into the new season at Old Trafford. They don't come much bigger than that. There will be more football to watch for the Premier League aficionados round the world with the new television deal providing ten Friday night games to go with the 18 Monday night fixtures. Mauritius bosses, beware for a lot of sleepy employees rubbing the sleep out of their eyes on Saturdays as well as Tuesdays, not to mention the more traditional Wednesday fixtures and the European games on Tuesday, Wednesday and Thursday. It is a seven day a week league these days with the TV cameras always in tow. With such a tight league expected this season with challenges to Leicester from Spurs, Manchester City, Manchester United, Arsenal, Chelsea and Liverpool, it could all go down to the last day when the Premier League throws together an unusual programme with none of the big six, plus defending Leicester, facing each other.
 
The full list for the last day reads;
Arsenal v Everton
Burnley v West Ham
Chelsea v Sunderland
Hull v Spurs
Leicester v Bournemouth
Liverpool v Middlesbrough
Manchester United v Palace
Southampton v Stoke
Swansea v WBA
Watford v Manchester City
 
But spare a thought for newly promoted Middlesbrough whose final six fixtures are against Arsenal(h), Bournemouth(a), Manchester City(h), Chelsea(a), Southampton(h), Liverpool(a). Almost as tough as Hull City's opening six fixtures on their return to the top division with Champions Leicester (h), Swansea(a), Manchester United (h), Burnley (a), Arsenal(h), Liverpool( a).
Another anomaly is Liverpool having to travel to London for their first three games away from Anfield with Jurgen Klopp having the nightmare of Arsenal on the opening day followed by Spurs and then Chelsea. We will quickly know if the Reds are to be challenging for the title this season.